Pisofttech has just launched the Pilot Era all-in-one 360 VR camera on Indiegogo. It will be the first 360 VR camera with a built-in touch screen, capable of recording up to 8K 360 using four CMOS sensors.
Key features
Large touch screen with live preview and full control
Simple and familiar Android OS

In-camera stitching of 8K 24FPS/6K 30FPS videos

8K photos with optical flow stitching

Stand-alone 4K 30FPS live streaming via Wi-Fi/Ethernet and 4G

Google Street View Ready

512GB storage & 3.5 hours battery life
It's quite an impressive feature list.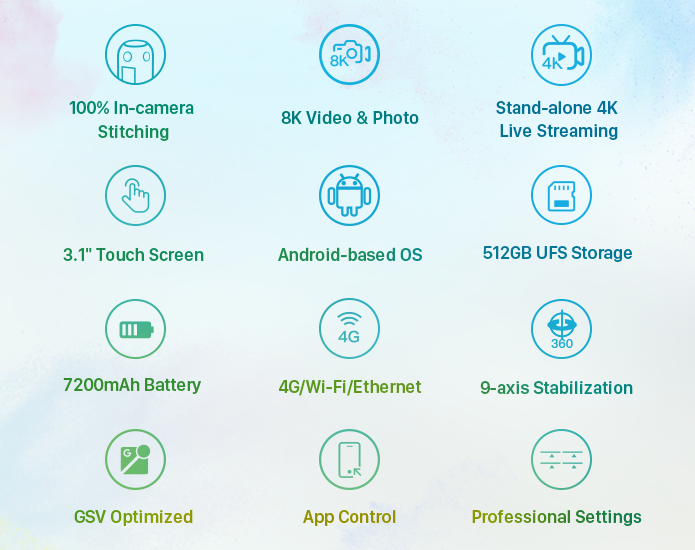 Built-in 3.1″ Touch Screen
The Pilot Era uses Pilot OS, a custom interface built on Android OS. It pretty much looks like a typical smartphone interface running on Android and will support OTA updates. Using the Android OS means the device can be quite versatile, with support for live-streaming via cellullar, Wi-Fi or ethernet supported. The Pilot Era also supports Google Street View (GSV) media creation, with GPS built-in.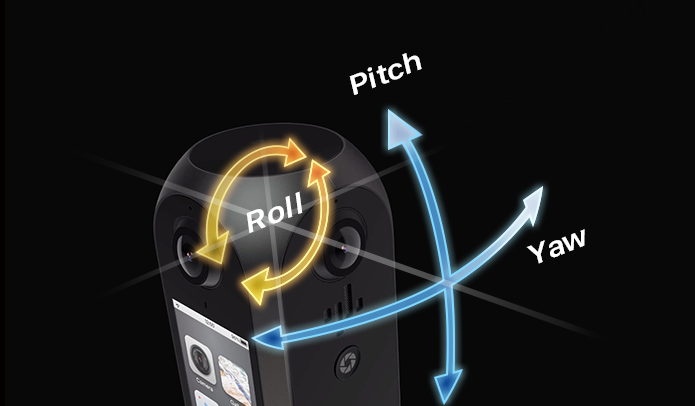 Along with the GPS sensors, the Pilot Era also has a 9-axis gyroscope for image stabilisation.
100% In-Camera Stitching
One of the big drawbacks of capturing 180/360 footage is the post-processing requirement. Having to stitch the footage together can sometimes be a tedious process. The Pilot Era features in-camera stitching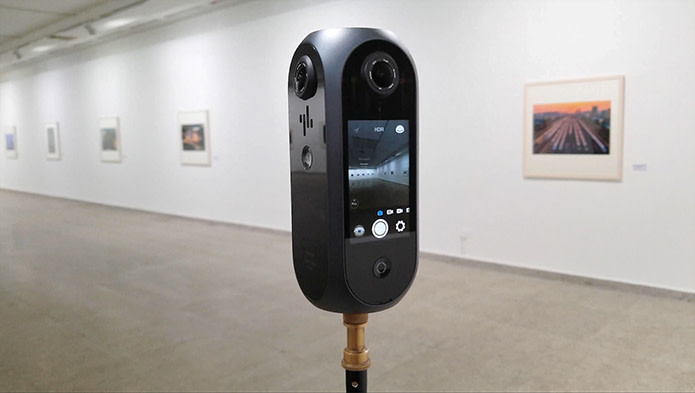 The Pilot Era uses four f/2.2 fish-eye lenses with a V122° H185° D185° field of view.
512GB UFS Storage Built-in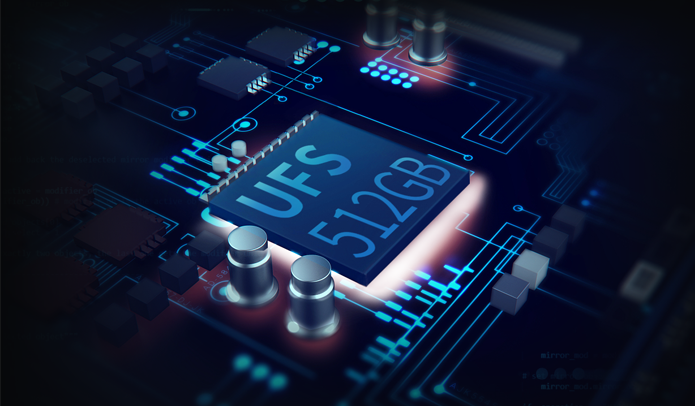 The Pilot Era has 512GB of UFS high-speed storage built-in. While the option to use external memory would be nice, it's going to be much easier to handle, compared to having 4 or 6 microSD cards.
7200mAh Battery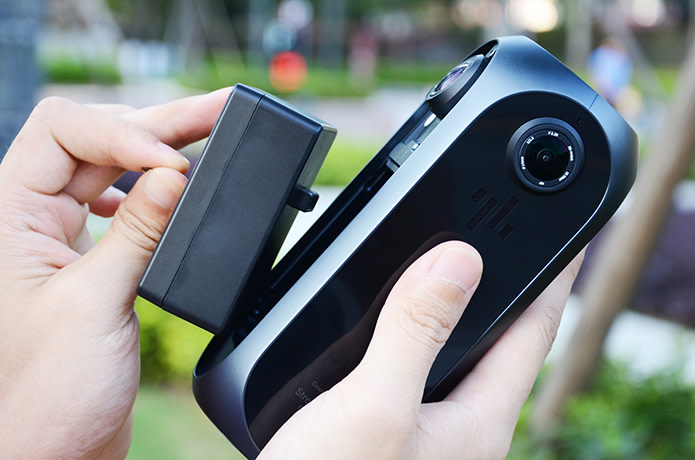 With the removable 7200mAh battery, the Pilot Era has a claimed recording time of 3.5 hours when shooting 8K videos.
How does it compare?
The Pilot Era is aimed at the higher end of the market. With an RRP price of $2,599 USD, it is significantly cheaper than the Insta360 Pro 2 ($4,999 USD). If you purchase the early bird perk from Indiegogo, you will receive a further 23% off, only paying $1,999 USD.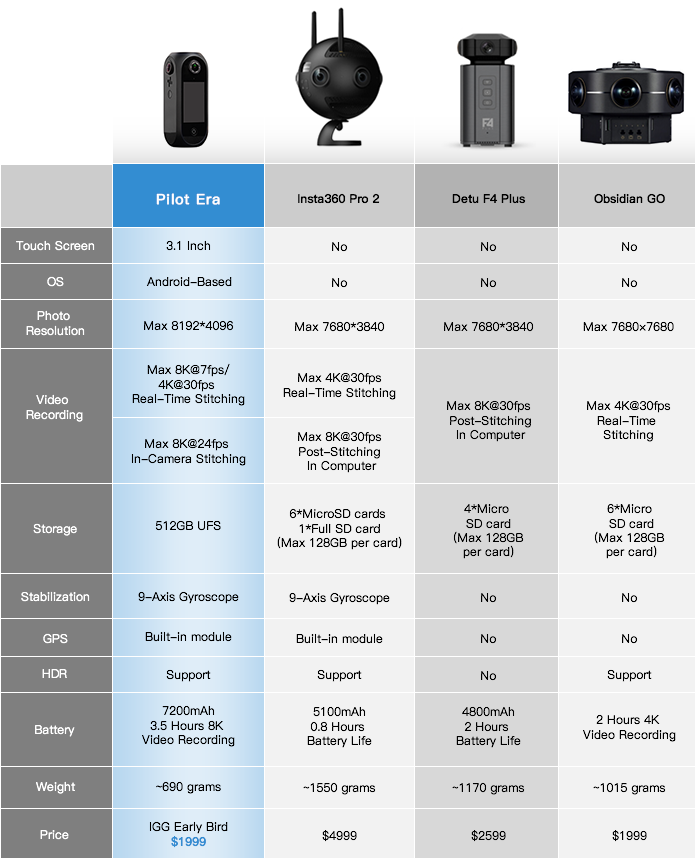 Unlike many other crowdfunding projects, you won't have to wait too long for the camera to ship, with an estimated shipping date of June.
Pilot Era – Earlybird – $1,999 USD – 100 available
Pilot Era – Indiegogo Price – $2,199 USD – 150 available
Extra Battery – $89 USD. Indiegogo price – $65 USD