The Exascend Explorer Portable SSD is inspired by and purpose-built for backing up and storing material in the field regardless of the conditions. The whole concept behind the product was to make an ultra-tough, fast, and portable SSD solution for crews who need to backup material in the field.
If you haven't heard of Exascend before they make very impressive CFexpress cards and other forms of media.
I have previously reviewed their 512GB Nitro CFexpress Type B Memory Card on the site.
Explorer Key features
8TB Storage Capacity
20 Gb/s USB-C 3.2 Gen 2×2 Interface
Up to 1,700MB/s Data Transfer Speeds
Bus Powered
Endurance Rating up to 12,000TB
IP67 Certified
Shockproof Design
Passive Cooling System
Windows, Mac, Linux, and Unix Compatible
Build Quality
The drives casing is made out of IP67-rated alloy which allows it to withstand impact, water, and dust. Conformal coating also protects the entire Exascend SSD against environmental threats by applying a water and particle-resistant coating to the printed circuit board and all embedded components.
The drive comes with a removable rubber exoskeleton to further help it absorb drops and knocks.
The Explorer drive certainly feels robust and solid and it looks like it was designed to take punishment.
Most of Exascend's storage products are available in IP67-compliant configurations, including the Explorer series. IP67 provides ample protection against moisture and contaminants. The IP67-rating combines the highest level of dust protection in the Ingress Protection Code (IP Code) with a high level of water resistance. This protection level provides an extremely durable design that remains fully functional in rugged environments, even when submerged in water for extended periods.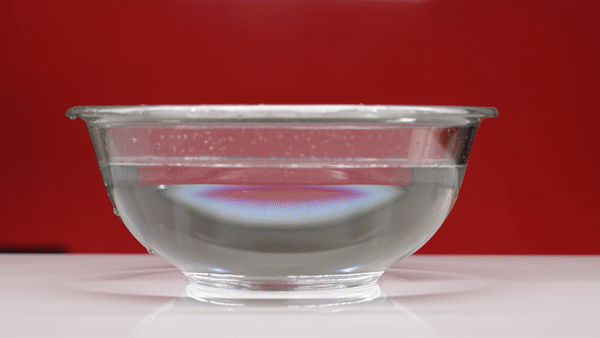 I decided to put this to the test by submerging the drive in water.
I left the drive submerged in water for more than 10 minutes. I then pulled it out, dried it, and then hooked it up to my computer. It worked perfectly as if nothing had happened. There are very few drives, if any, on the market that I would be comfortable doing this with.
The drives also utilize RAID ECC which is an advanced Exascend technology that combines the power of RAID with NAND flash block granularity, allowing the storage device to rebuild even if it has severely corrupted data. Another technology called SuperCruise optimizes write performance for stability, ensuring what the company claims is unbeatable stable write performance even in the most demanding applications.
The drives also come with a 5-year warranty and what the company describes as an industry-best factory data recovery service.
Size & Weight
The drive weighs 205g (7.23oz). It has physical dimensions of 11.5 cm / 4.52″ (H) x 5.7 cm / 2.24″ (L) x 1.8 cm / 0.7″ (W).
Capacities
The Explorer Portable SSDs are available in the following capacities:
Other Version Available
Exascend also makes the Gecko Portable SSDs that feature all of the same features and functionality as the Explorer series, except they have an integrated hot shoe mount, which allows them to be attached directly to cameras with a compatible mount.
These would be good options if your camera can record directly to an SSD using a USB-C cable, however, you would have to be mindful of the size. Having an IP67 drive attached to a camera makes a lot of sense if you are working in inclement weather conditions.
Speeds
The Exascend Explorer Portable SSDs are bus-powered and they feature a USB Type-C connector. They are claimed to have read and write speeds of up to 1700MB/s.
The speeds you can obtain will of course be limited to what you are copying or reading from.
Now, if you are using an SSD in the field for the sole purpose of backing up material, the write speed may well be largely irrelevant because of the speed of your camera media and/or card reader. If you have a card reader and its maximum read speed is under 1000MB/s, then having a back drive that can write at 1700MB/s becomes largely irrelevant. I tend to buy specific backup drives that have the same speeds as my fastest media reader.
In saying all of this, if you then intend on using that same drive to edit later on, then maybe you might want something that is faster, however, for a lot of people, a drive with a write and read speed of 1000MB/s is going to be plenty fast enough.
Above you can see tests using AJA System Test Lite. This was done using a 2022 Apple Mac Studio. The speeds are very consistent regardless of whether you are reading or writing small or large files. Although, this particular testing platform only allows you to test file sizes up to 16GB.
What I like about the Exascend Explorer drive is that the read and write speeds are almost identical. On a lot of drives, the read speed is a lot higher than the write speed.
The speeds that I recorded were around half of the claimed maximum, but there is a good reason for this. As a Mac's USB-C port only supports 10Gbps, the result is half of what it can achieve on a 20Gbps port/device. Most of the laptops and Apple products support 10Gbps on their Type-C only, so you really need to be aware of this when purchasing USB-C drives. To get the full claimed speed you would need to use a desktop that supports USB 3.2 Gen 2×2. Unfortunately, because of this, if your priority is speed a Thunderbolt drive is going to be a better option.
Above you can see a speed test using the Blackmagic Disk Speed Test.
So what about if I try and transfer a large amount of data? I did a real-world test using Hedge to see what sort of speeds I would get transferring 855GB from an ARRI Codex Express card to the Exascend Explorer. The write speeds started out around 788MB/s and they stayed very consistent throughout the whole copy and verification process.
This wasn't a huge surprise as this is an 8TB drive and filling it up with 855GB shouldn't affect the drive's performance.
Now, I decided to do a speed test on the drive once again after it had 855GB on it. As you can see above, the write speed didn't drop.
Above you can see the speeds if I attached the Exascend Explorer using a USB-A connector, instead of USB-C. 
USB-C & USB-A Cable
The drive comes with a removable USB-C cable and a USB 3.0 Type-A adapter to plug into your Mac or PC.
The cable is nice and long and it works well with laptops and desktops.
Price & Availability
The Exascend Explorer Portable SSD drives come in sizes of 1TB, 2TB, 4TB, and 8TB. The prices are as follows:
All the drives are now available and shipping.
The prices for the Gecko versions are as follows:
Competition
There actually aren't that many 8TB portable USB-C 3.2 Gen 2×2 bus-powered drives on the market. Below you can see some of the competition. I have also included a couple of Thunderbolt 3/4 options as well/
*Currently on sale at B&H as of the 7th of June 2023.
You could also just buy an NVMe enclosure and add your NVMe drive separately.
I have previously bought items like the 8.0TB OWC Envoy Express Thunderbolt Bus-Powered Portable NVMe SSD which you buy for $1,077.99 USD.
These are ultimately faster and usually cheaper ways of getting an 8TB bus-powered SSD. The only issue is that they don't feature any weather protection and are not going to be nearly as robust as something like the Exascend Explorer Portable SSD.
Full Specifications
Conclusion
The Exascend Explorer 8TB Portable SSD is a very solidly made hard drive solution for those who need to back up material out in the field. There are a lot of so-called 'Rugged drives' that literally just have rubber molding on them. Very few drives have IP67-rated alloy which allows them to withstand impact, water, and dust. They also don't have Conformal coating that protects against environmental threats by applying a water and particle-resistant coating to the printed circuit board and all embedded components.
The Exascend Explorer isn't all talk and no action. It was purposely designed for use in extreme environments. The fact that I could fully submerge this drive in water for long periods of time and it still worked without any issues makes it a great solution for people working in extreme environments.
Not only does it have all of these environmental protections, but it also utilizes RAID ECC which combines the power of RAID with NAND flash block granularity, allowing the storage device to be rebuilt even if it has severely corrupted data.
The only downside of using the drive with a Mac is that the speed performance is going to be limited to around 900MB/s. In saying that, 900MB/s is plenty fast enough for backing up material in the field from most card readers and it is also fast enough for working with most media formats if you want to edit from it.
The Exascend Explorer is not going to be a drive for everyone, and it does face stiff competition from Thunderbolt-equipped SSDs that are going to be fast when used with a Mac. However, as I already mentioned, it offers a level of robustness that few other drives can.