Tilta announced the Nucleus Nano II a few days ago and we got a chance at NAB 2023 to have a look at it more closely.
The Nuclues Nano II is the long-awaited follow-up to the original Nano. The first Nucleus follow focus system which was announced way back in 2013 was arguably the first, affordable wireless follow focus system that allowed anyone from entry-level users all the way up to seasoned professionals to remotely control focus/iris/zoom without needing to spend a ton of money. In fact, Tilta has sold more than 300,000 Nucleus-M and Nucleus-Nano units since the system was first launched.
The Nucleus Nano II is a big step up from the original Nano products. Tilta is touting it as being a next-generation product that brings professional gear within reach of more filmmakers. It features a new intuitive touch screen, a high-torque motor, a long-lasting battery, and multi-channel communication. It is also compatible with other Tilta devices and DJI gimbals making it a versatile product that can be used in a variety of workflows.
All-in-One Control: Camera, Gimbal, & Motor
The Nucleus Nano II combines camera control, gimbal control, and motor control into a single unit. Camera control functionality depends on what camera you are using. The way the Nano II communicates with cameras is via a direct connection via USB-C from the motors to your camera. What parameters you can control depends on the camera you are using. Certain Blackmagic, Canon, and Sony cameras can be controlled.
In a lot of ways, the Nucleus Nano II does closely resemble an ARRI OCU-1.
Interactive Touch Screen Control
The interactive touch screen control was designed to offer easy access to settings with just one touch. This allows the user to make quick adjustments without having to fumble with buttons or menus. Tilta claims that the touch screen is highly responsive and offers an intuitive user experience.
Powerful Motors
The new motor design of the Nucleus Nano II is claimed to provide 5x more torque than the original Nucleus Nano. They feature an auto-adjustable torque design and a high-efficiency cooling system, which is claimed to make them more reliable and durable than previous offerings. The motor is said to be responsive without lag.
Internal Rechargeable Battery
The Nucleus Nano II is equipped with an internal rechargeable battery that provides up 7 hours of run time. Now, we need to clarify what this means. 7 hours is the time for continual use. In reality, the operational time is going to be more like 15-18 hours, so it should get you through a whole day.
You can charge and power the Nucleus Nano II through the USB-C input or you can attach it to a hand grip that takes a Sony NP-550 battery that will power and charge the Nucleus Nano II as well.
Multi-Channel Communication for Up to 4 Motors
The Nucleus Nano II combines camera control, gimbal control, and motor control into a single unit and it also features multi-channel communication for controlling up to 4 motors. This allows the user to adjust focus, iris, zoom, and another axis, such as a geared variable ND filter, etc.
Compatibility with Other Tilta Wireless Control Systems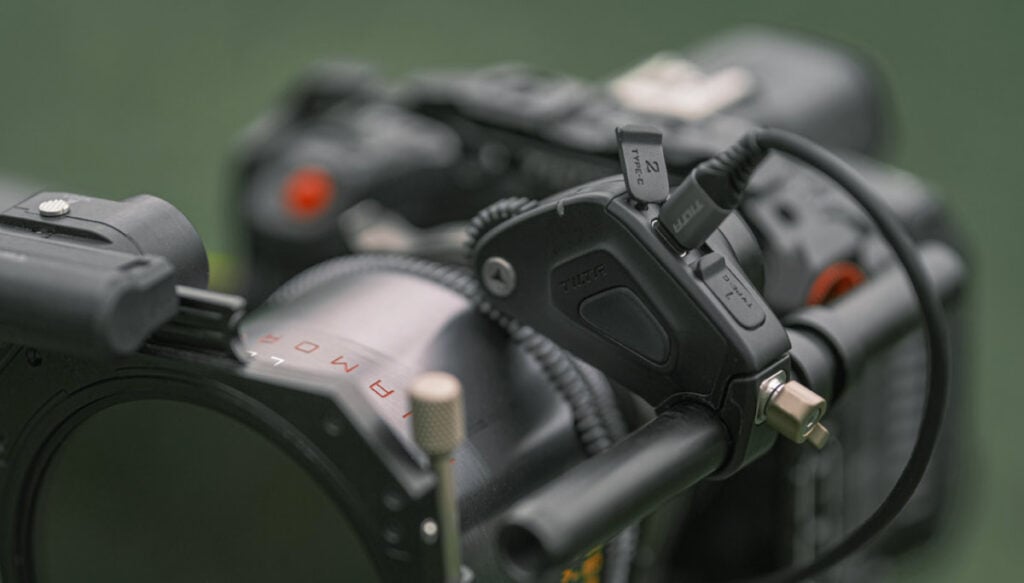 The Nucleus Nano II is compatible with other Tilta wireless control systems such as the original Nano, Nucleus-M, Mirage VND motor, etc.
Works with DJI Gimbals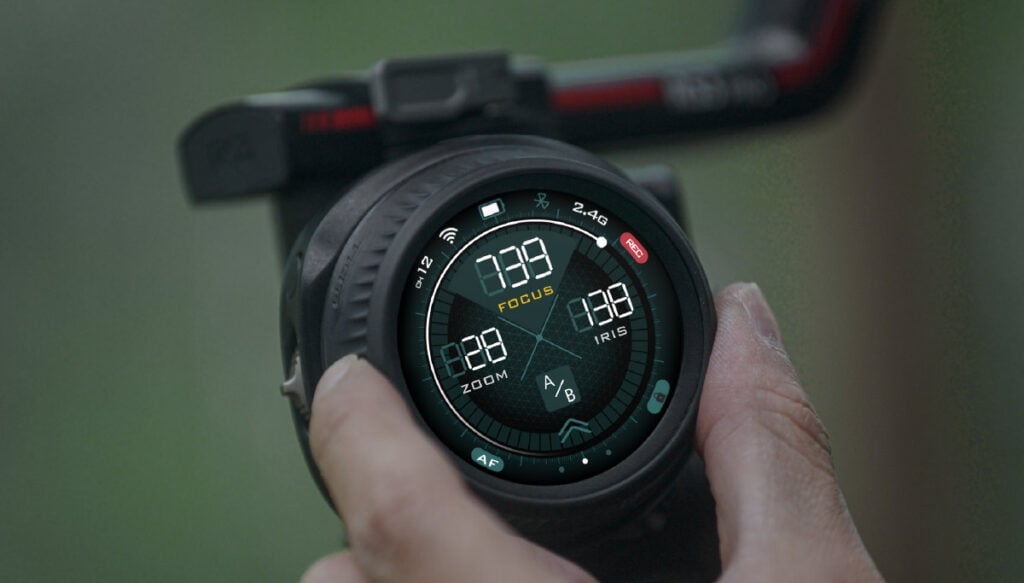 The Nucleus Nano II looks to be a good companion for DJI gimbals. It is compatible with RS2 & RS3 Pro gimbals and supports control and communication.
Price & Availability
The basic Nucleus Nano II will be priced at $299 USD and it will start shipping in June 2023. For that price, you get the controller and a single motor. Kits with two or three motors will cost up to around $700 USD.
With a price of $299 USD Tilta has certainly made the Nucleus Nano II very well-priced and it is a product that is likely to appeal to a lot of shooters.