Vaxis has finally released an Anton Bauer Gold Mount version of its Atom 600 wireless system for the RED KOMODO.
Vaxis has had a V-Mount version for quite some time, but some KOMODO owners have been requesting a version that allows them to use AB Gold Mount batteries that they own.
There will be two versions of the ATOM 600 KG, a limited quantity version, and a regular version. The limited quantity version is black and white, while the regular version is all black.
The good news is if you already purchased an ATOM 600 KV you can order the AB Gold Mount Battery plate separately and then simply replace the V-Lock battery plate.
ATOM 600 KG Features
The ATOM 600 KG has a claimed 600ft wireless transmission rate and 0.08s of latency. It supports up to [email protected]/[email protected]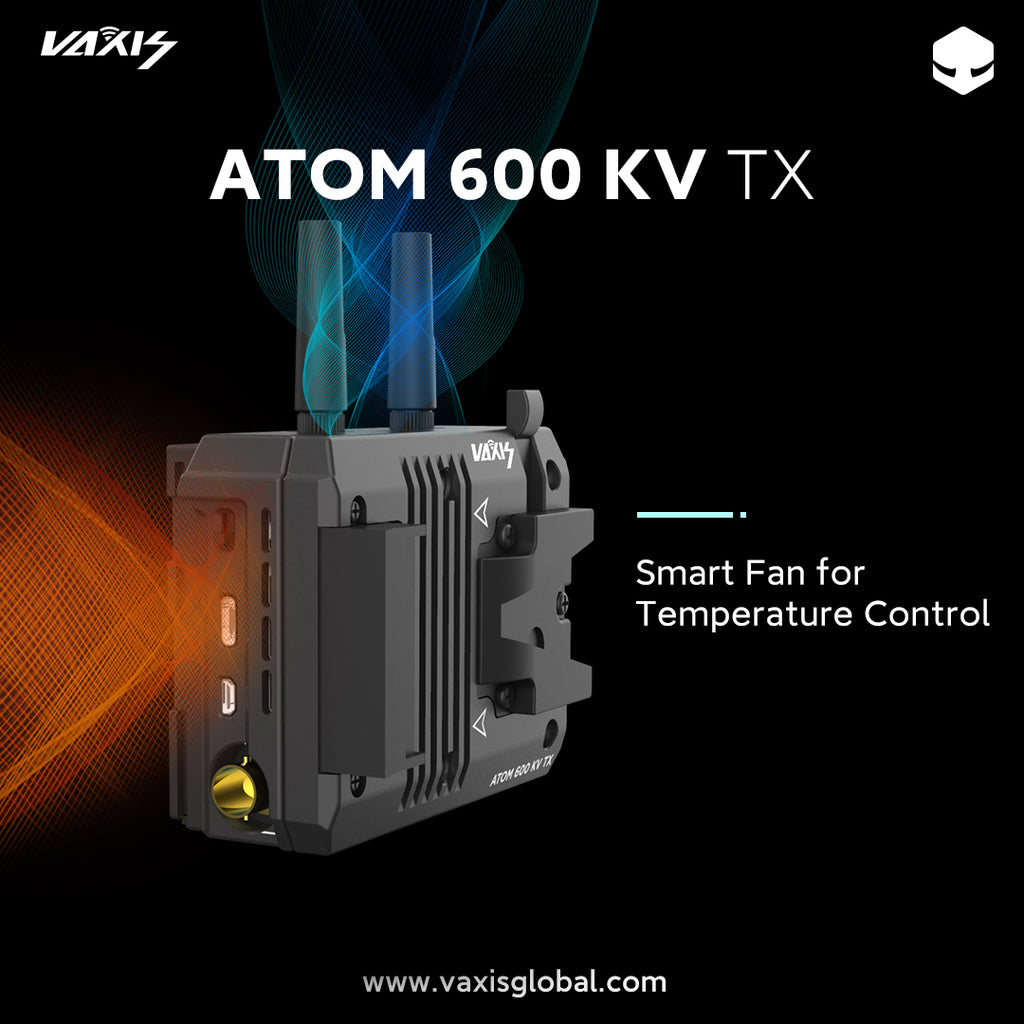 It features a Smart Fan, Smart Channel Scan, SDI IN and SDI OUT, SDI/HDMI Loop out.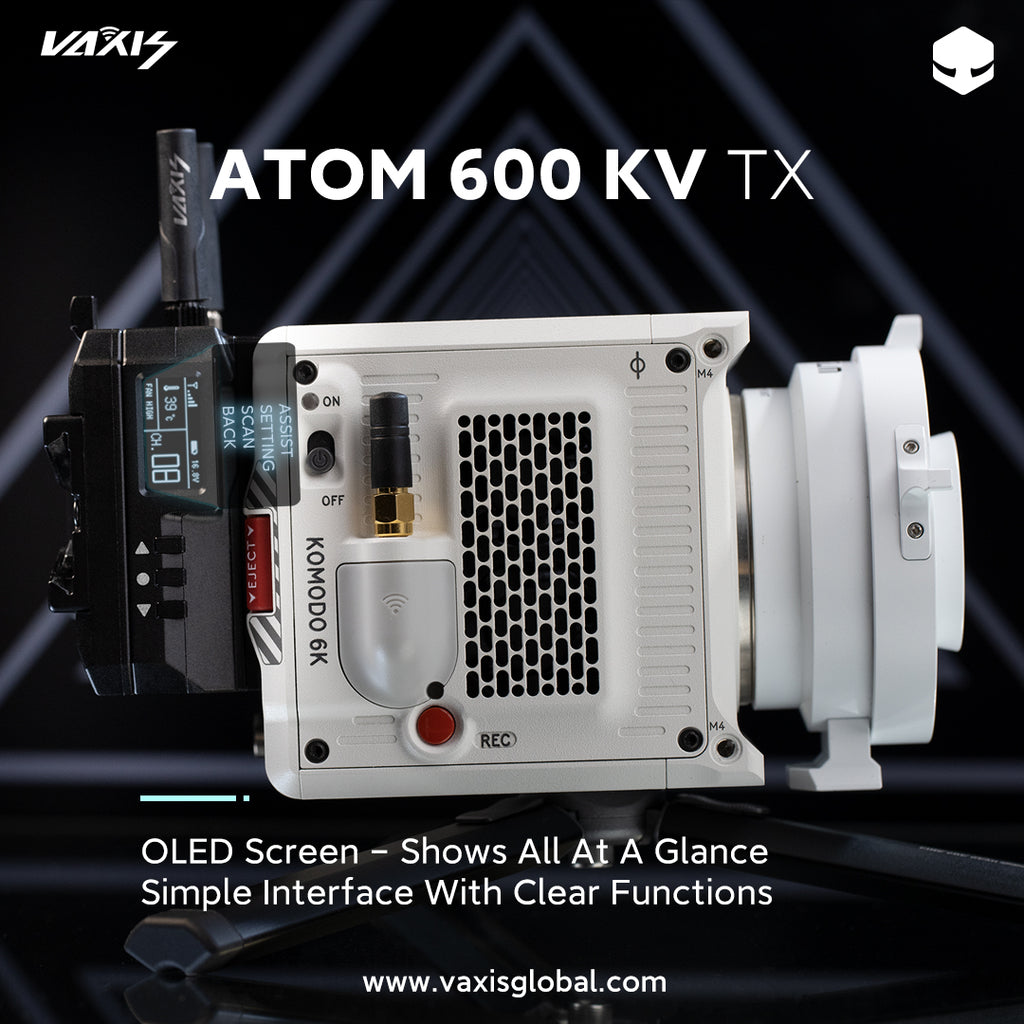 You can vertical install an AB Gold Mount battery and the OLED Screen features a simple interface.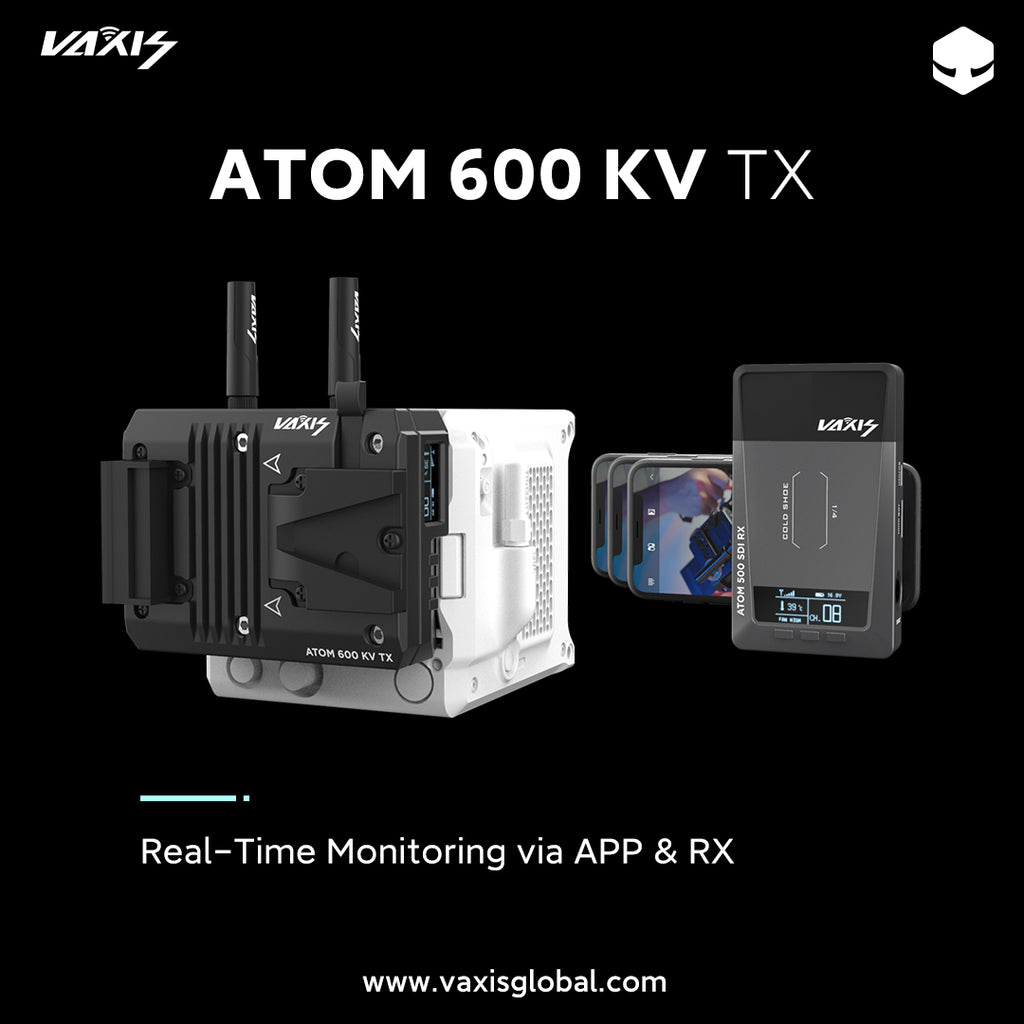 Real-time Monitoring can be done via an IOS/Android APP and you can also do traditional monitoring from an RX unit. The ATOM 600 KG is compatible with all Vaxis Atom Series Receivers.
The ATOM 600 has passed the RED battery communication protocol, so it can accurately read the voltage and power status from the KOMODO.
What do you get?
1x Atom 600 KG TX
1x Atom 500 SDI RX
2x SDI Cable
2x Short Radar Antenna
Price & Availability
The VAXIS ATOM 600 KG is available for the following prices:
The AB Gold Mount Battery Plate that can be user-installed on the ATOM 600 KV costs $80 USD.