Ikan has announced the HomeStream Video Kit #4. Despite the lack of a catchy name the kit is being billed as an all-in-one solution for people who are looking to stream from home with better production values without needing to spend a lot of money.
Key features
HDMI to USB 2.0 Capture Device Max Input Resolution 4K 30fps
Max Output Resolution 1080P 30fps
Mount DSLRs, Pocket Cinema Cameras, Action Cams, or Camcorder
Detachable Edge-lit LED Light w/ Standard ¼" Mounting Thread
Battery Powered Using L-Style Battery (Not Included)
Color Temperature Range: 3200K to 5600K
Adjustable Stand Height: 13.75″ to 21.5″
16mm Gold-Plating Condenser Mic, Professional Studio Quality
Adjustable Audio Recording Direction
Maximum Screen Height: 76″ / Screen Width: 57.5″
Fast Green Screen Setup Time (3 to 7 Seconds) / Wrinkle-Free Material
What do you get?
The kit includes: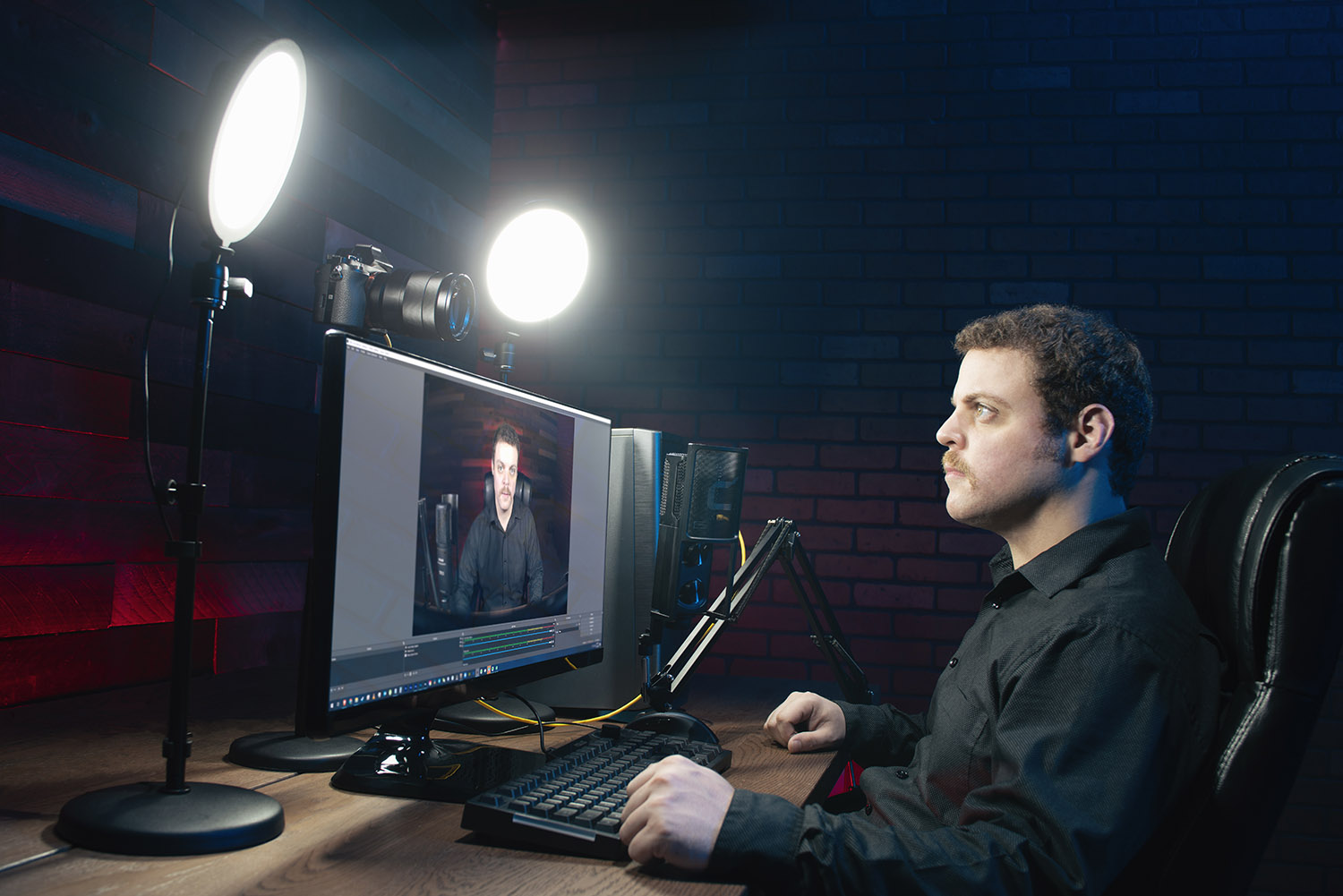 2 Desktop lights
Pull-up green screen
HDMI capture device
Adjustable camera stand
Podcast microphone with an adjustable arm
The kit has primarily been designed for E-learning, E-conference, live streaming, and online video content creation. It comes with a compact camera stand that is height adjustable, two bi-color soft lights with stands, a Comica STM-USB podcast microphone with a flexible arm, and a height-adjustable pull-up green screen.
The HS-VCD video capture device allows you to input a video signal over HDMI from any capable camera and then stream that video through a variety of different streaming and social media platforms.
The capture device will also capture video signals at 24p and conform them to 30p. It can accept a video signal up to 4k 30fps and output it to 1080p 30fps.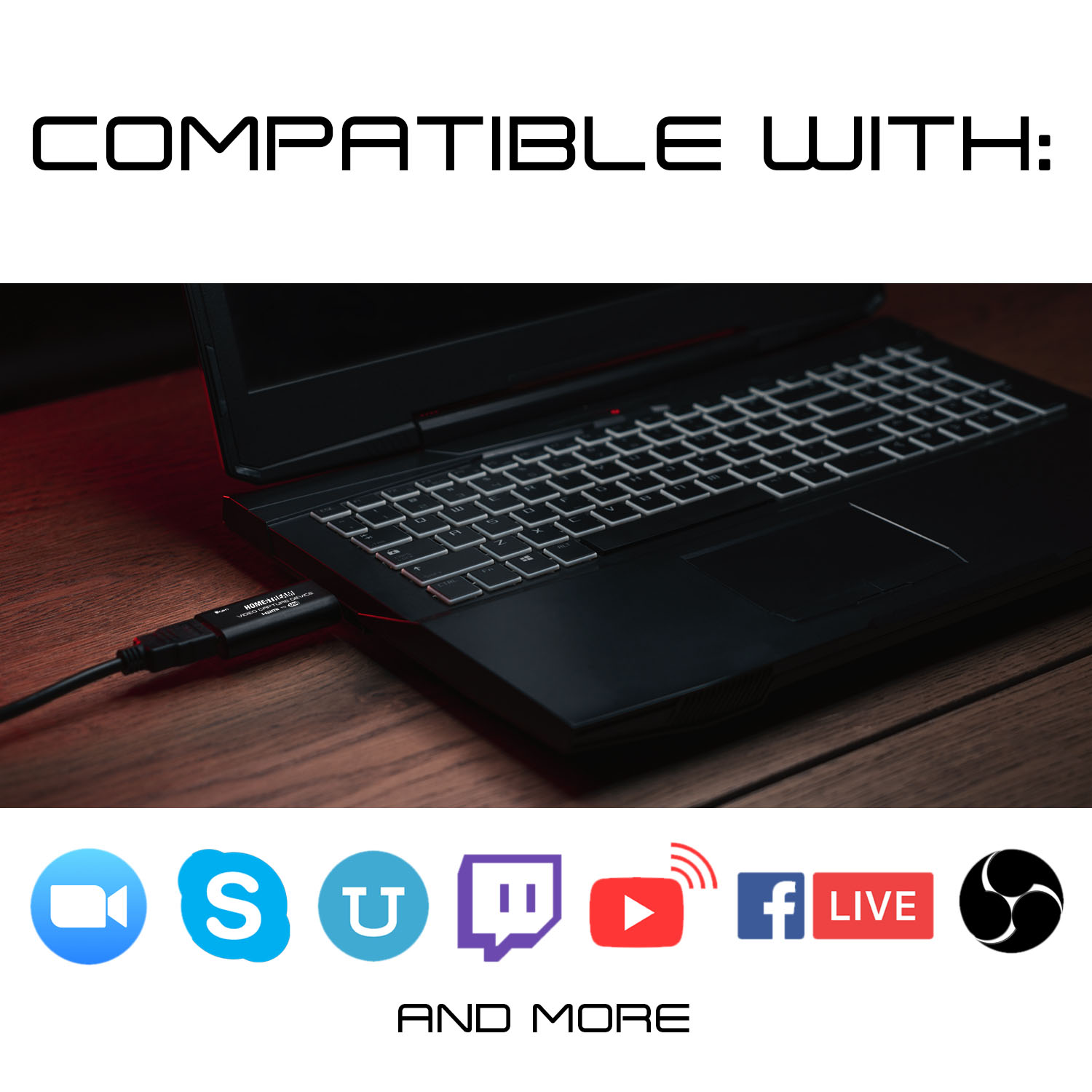 The HomeStream Capture Device with OBS, Zoom, Skype, UberConference, Twitch, Facebook Live, Youtube Live, DLive, vMix, and more. This device is also compatible with Windows, Linux, Android, and macOS.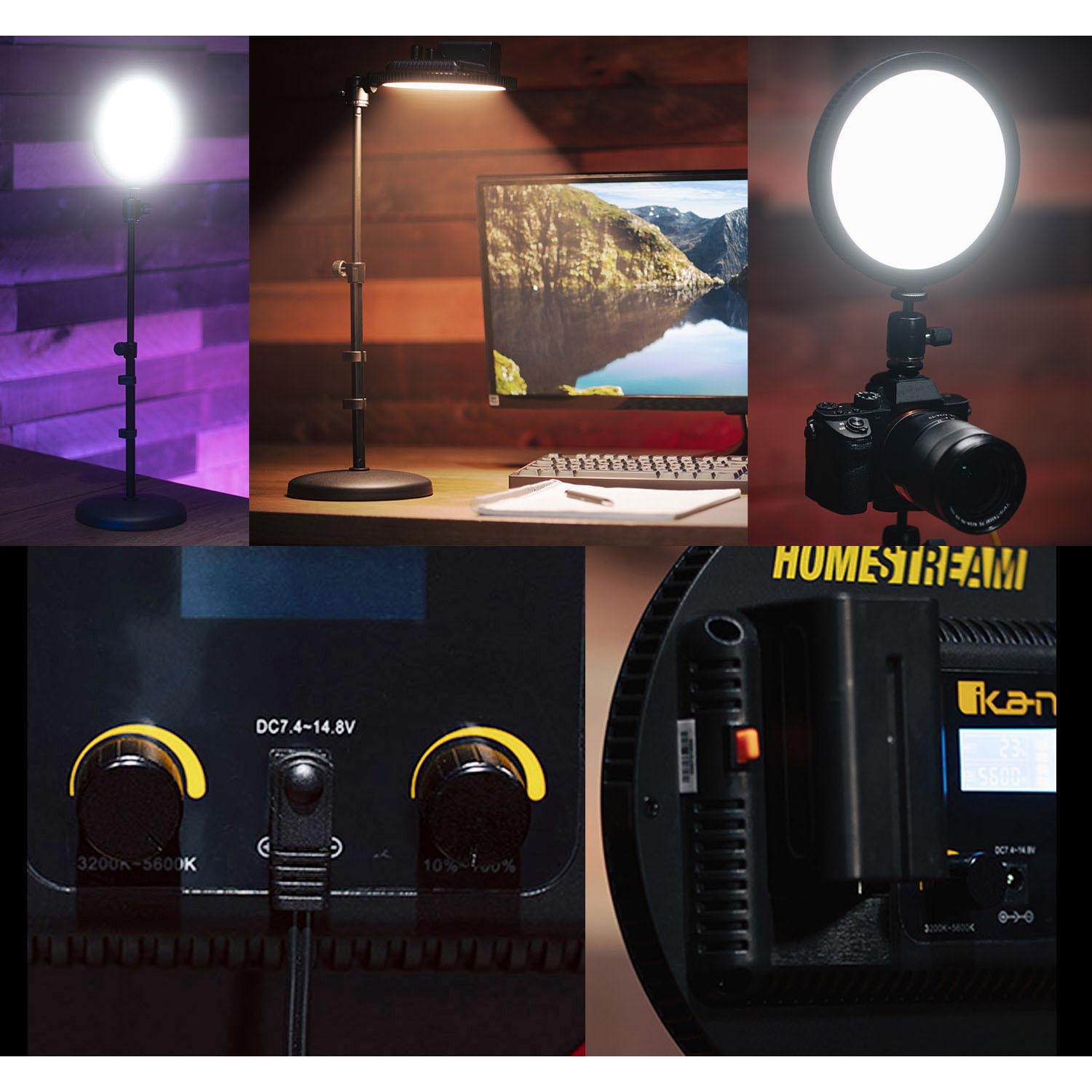 The included HS-LR6's brightness levels are claimed to be 1050 Lux @ 0.5m. The light a 75° beam angle.
The STM-USB podcast microphone is a cardioid, side-address USB microphone that is capable of capturing audio in up to 16-bit / 48 kHz resolution. It has an integrated headphone amplifier and 1/8″ stereo headphone jack that allows for monitoring. The Directional Switch button allows you to change the polar pattern to either cardioid or bi-directional.
Included with the mic are a pop shield, a tripod desk stand, a ring mount, a 48-inch long USB cable and USB-C cable, and a storage pouch.
Price & Availability
The Ikan HomeStream Video Kit #4 retails for $699.99 USD and it is now available.