Sony has made the free Version 2.0 firmware upgrade for the FX9 available to download. This firmware upgrade wasn't initially supposed to be available till October, but Sony has brought it forward by a month. It was announced way back in April.
Firmware Version 2.0 expands the camera's shooting and recording capabilities, more on this later.
If you are an FX9 owner, the firmware can be found at this link: https://pro.sony/ue_US/support-resources/pxw-fx9/software
So let's find out what is new in Version 2.0?
FF crop 5K
4K DCI Options
User 3D LUT support
RAW output support
HDR Support
Expansion of ISO/Gain configurable range
AF Improvements
Touchscreen Menu Operation
6G SDI output support
Image quality improvements in S35 2K imager scan mode
Added frame rate options for Slow & Quick Motion
Audio function improvements
USB tethering support
Iris T value support
Password security enhancements
FF crop 5K & 4K DCI Options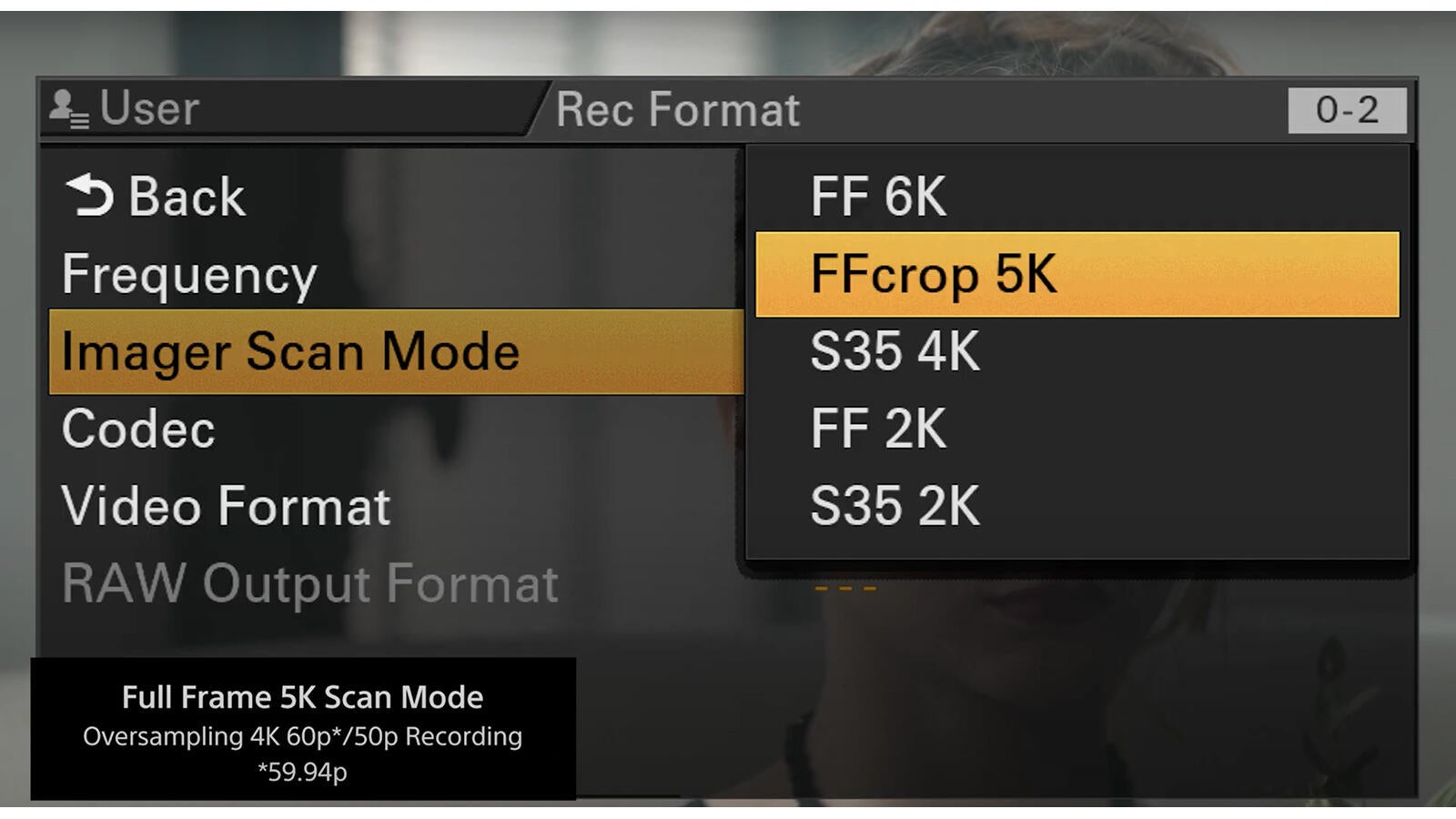 Sony has added a FF crop 5K option. This can be found in Rec Format >Imager Scan Mode in the Project menu.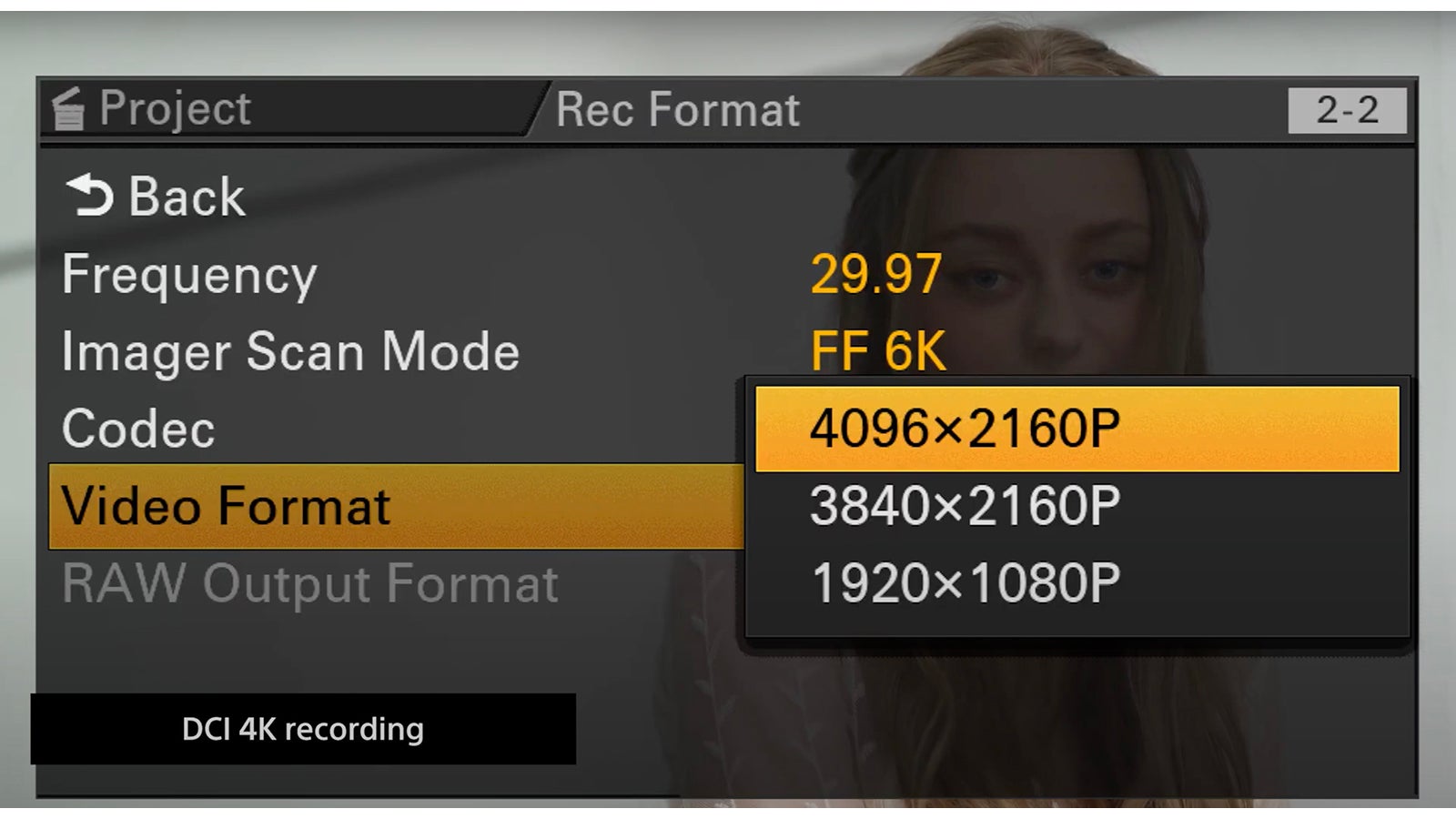 When Imager Scan Mode is set to FF 6K, FFcrop 5K, or S35 4K, the Video Format can now also be set to 4096×2160. 4K DCI is only available when you are using one of those above-mentioned modes.
You can record 4K DCI at up to 30p in full-frame, and 4K DCI at up to 60p with a 5K crop. This 5K crop uses an 82% area within the full-frame.
Now, there is a catch. The 4K DCI is only full-frame when you are shooting frame rates at 30p and below. If you want to shoot 4K DCI 50 or 60p the camera does so using a 5K scan mode.
A 24p option has also been added to Rec Format >Frequency in the Project menu.
User 3D LUT support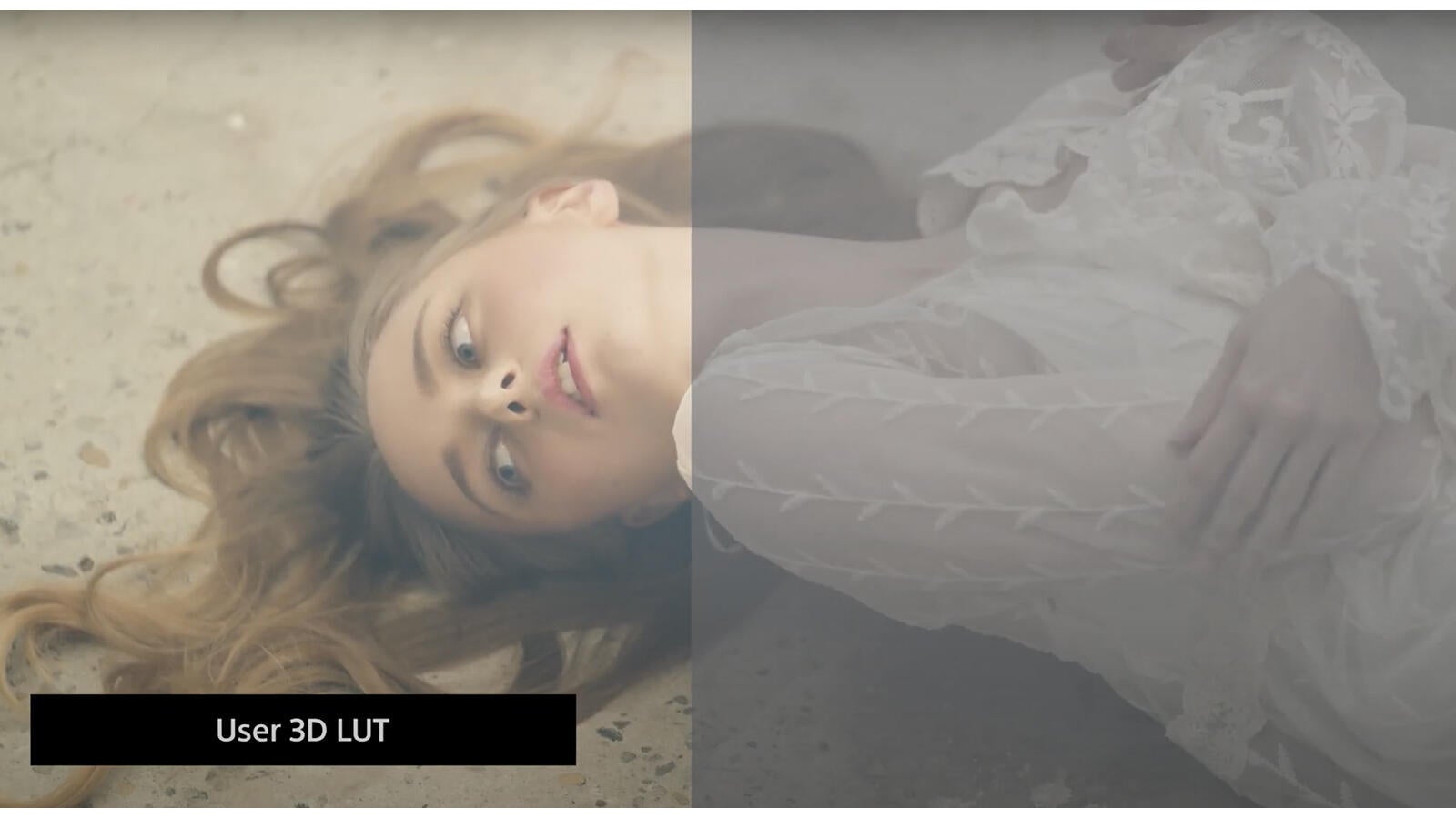 A CUBE file (*.cube) for a 17-point or 33-point 3D LUT created using RAW Viewer or DaVinci Resolve can now be loaded. This was a feature that FX9 users have been crying out for, and one that really should have been available at launch.
RAW output support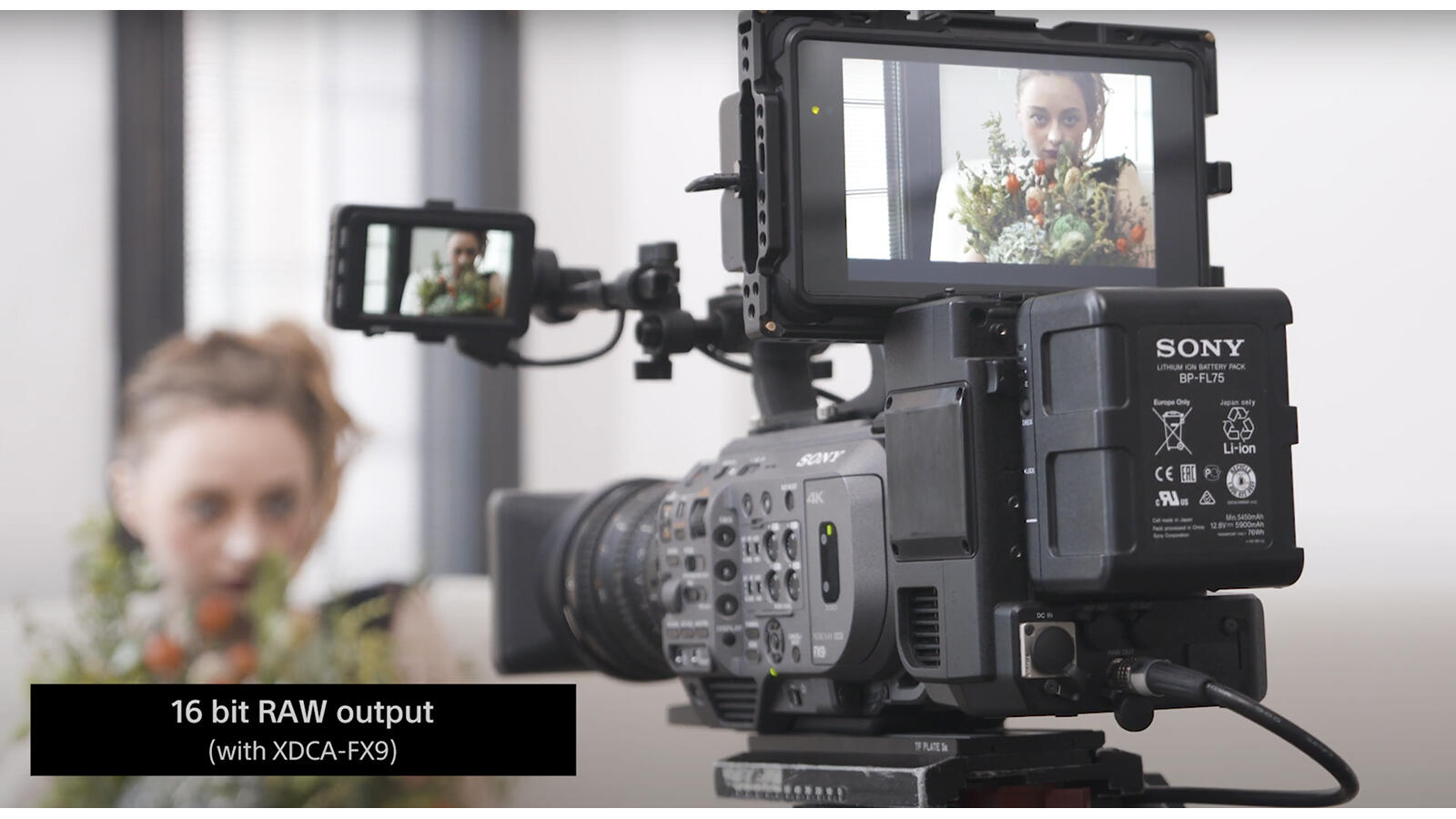 A RAW video signal can be output from the RAW OUT connector of an XDCA-FX9 (optional) when it is attached to the FX9.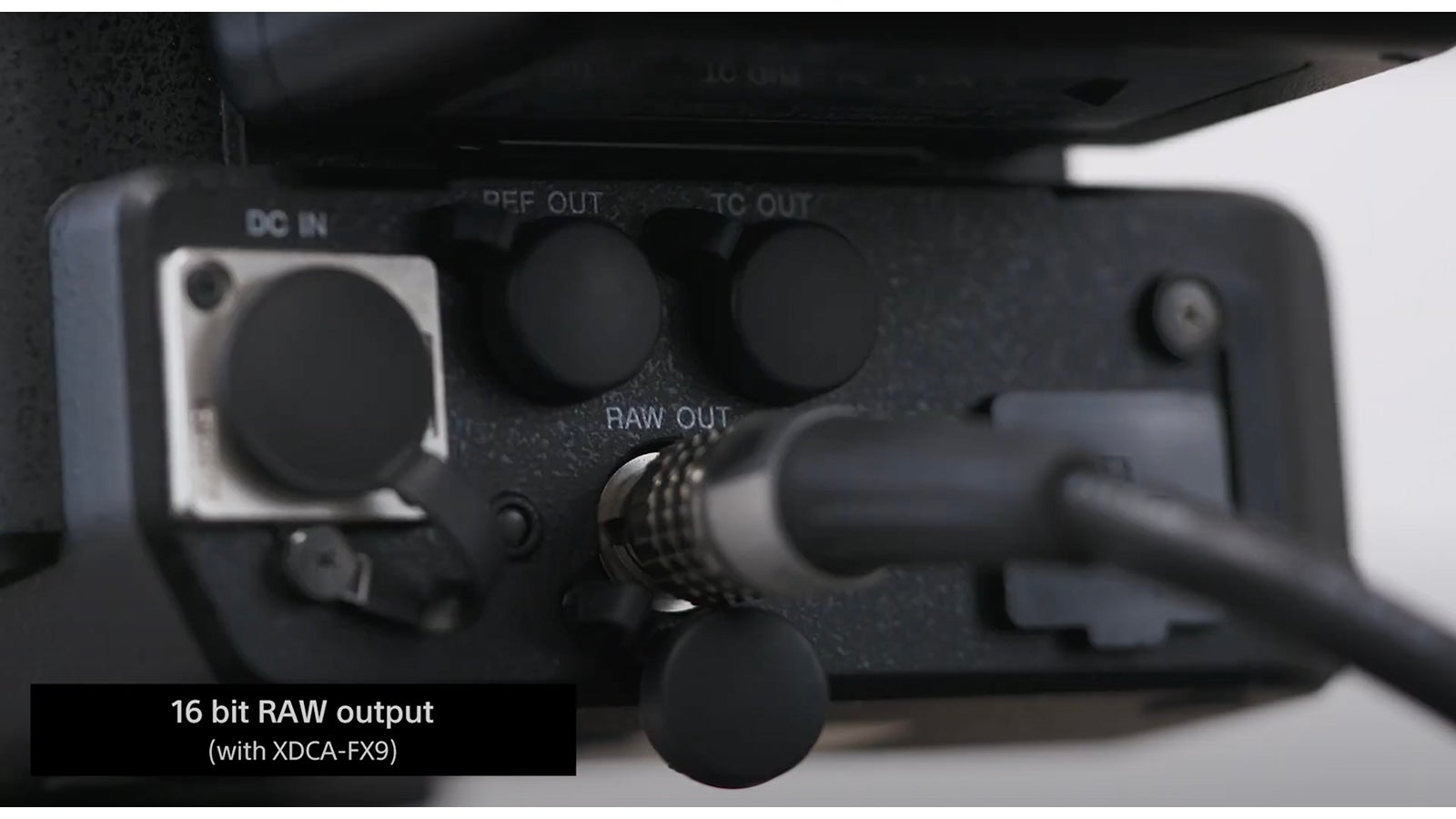 Unfortunately, this is a very expensive way to capture RAW and it also makes the footprint of the camera a lot larger. It would have been nice to have been able to record ProRes RAW directly to an Atomos device without needing to buy the $2,498.00 USD XDCA-FX9.
HDR Support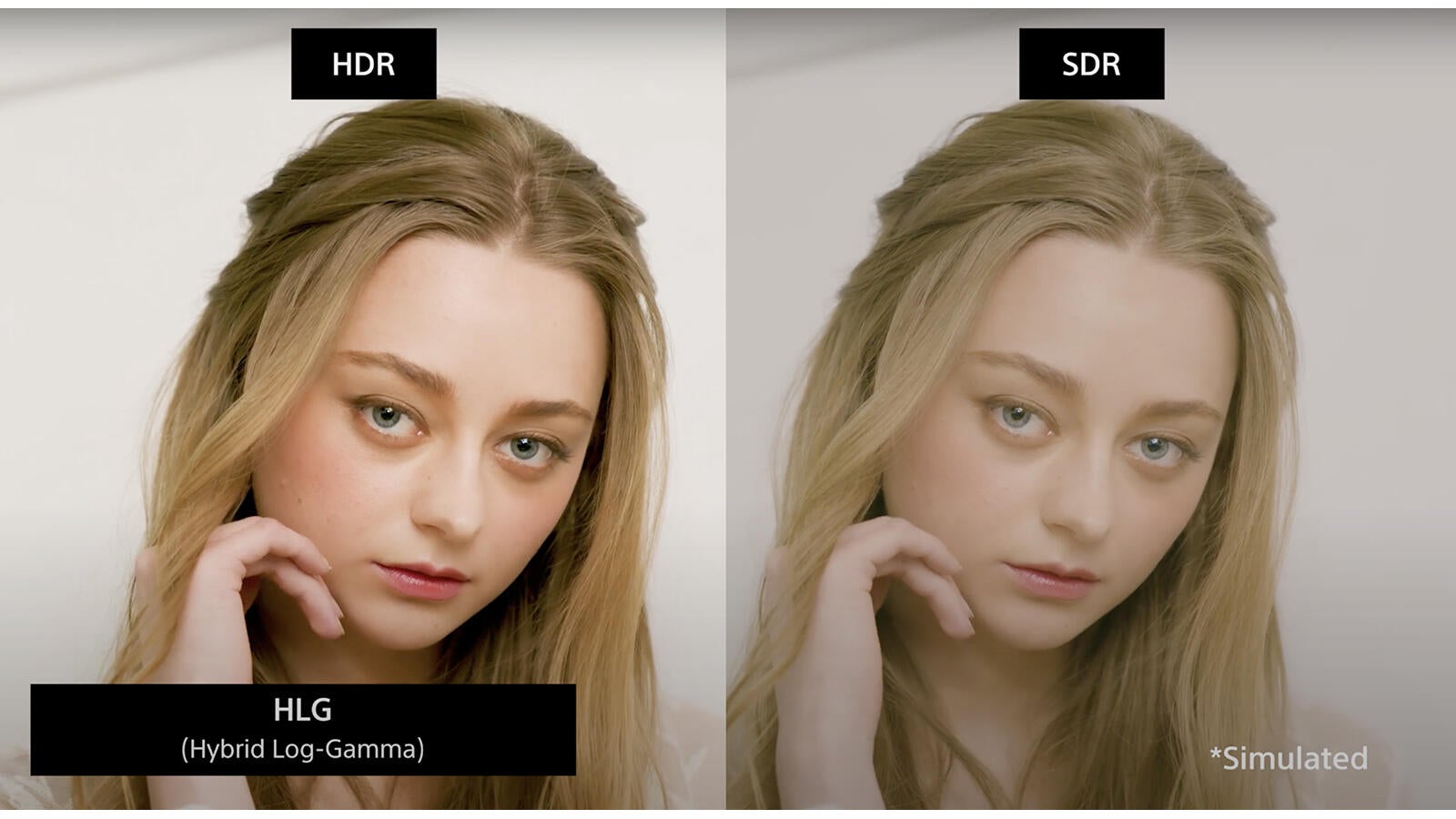 Hybrid Log Gamma (HLG) is now supported to enable shooting with expanded dynamic range. The two following types of HLG are available.
Natural: Characteristic conforming to ITU-R, BT.2100(HLG).
Live: Characteristic conforming to ITU-R
When HDR is selected, the color space is expanded to ITU-R BT.2020 equivalent.
Expansion of ISO/Gain configurable range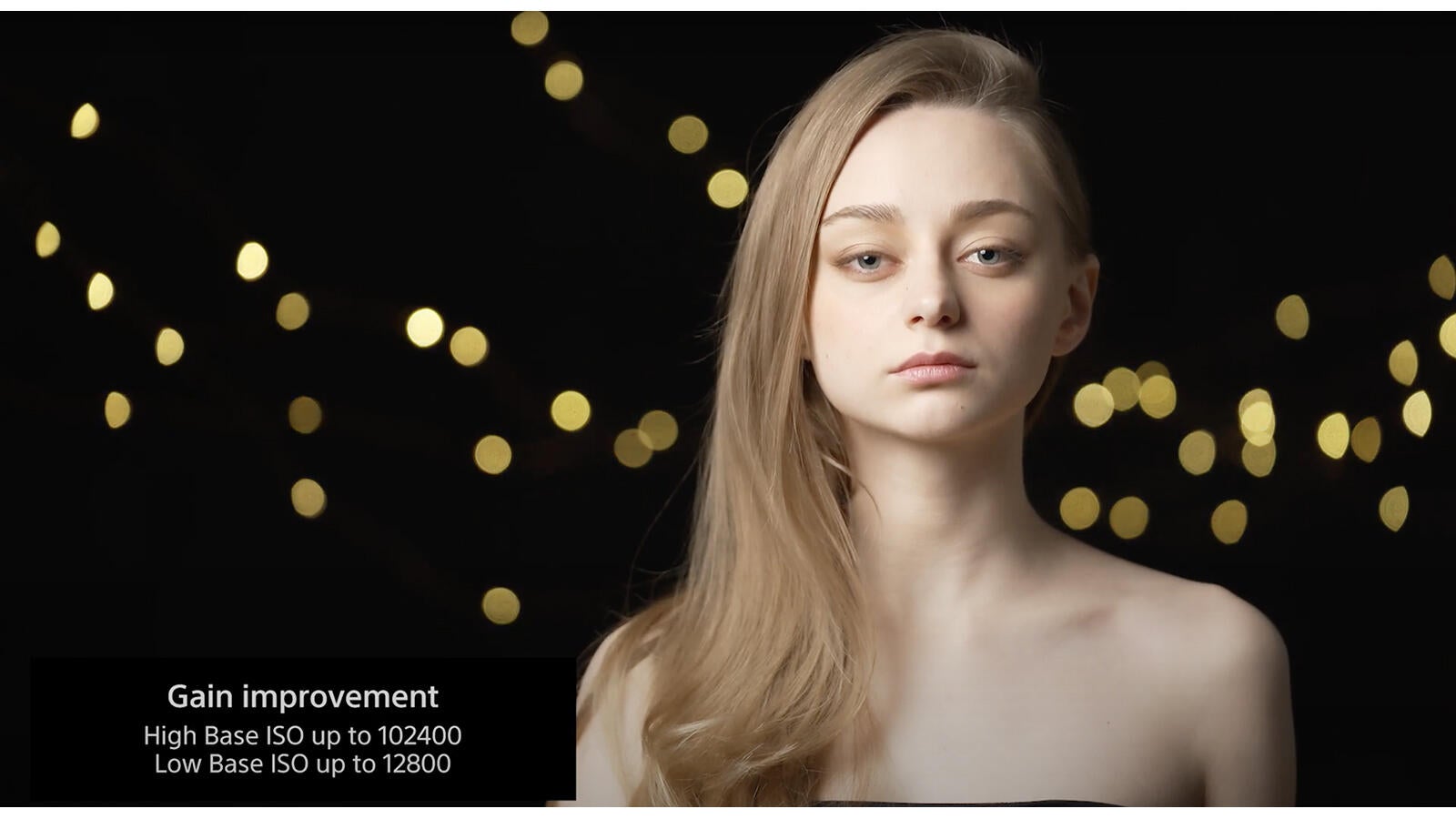 The configurable range for ISO and Gain when Base Setting >Shooting Mode in the Project menu is set to SDR or HDR has been expanded.
When the gain setting mode is set to ISO, values up to the maximum ISO 102400 can be configured. When the gain setting mode is set to dB, values up to 27dB can be configured.
Now, there is a catch, you can only use these new higher ISO levels when you are in the HDR/SDR shooting modes. If you are in the Cine EI mode then you won't have access to these new higher ISO levels.
AF Improvements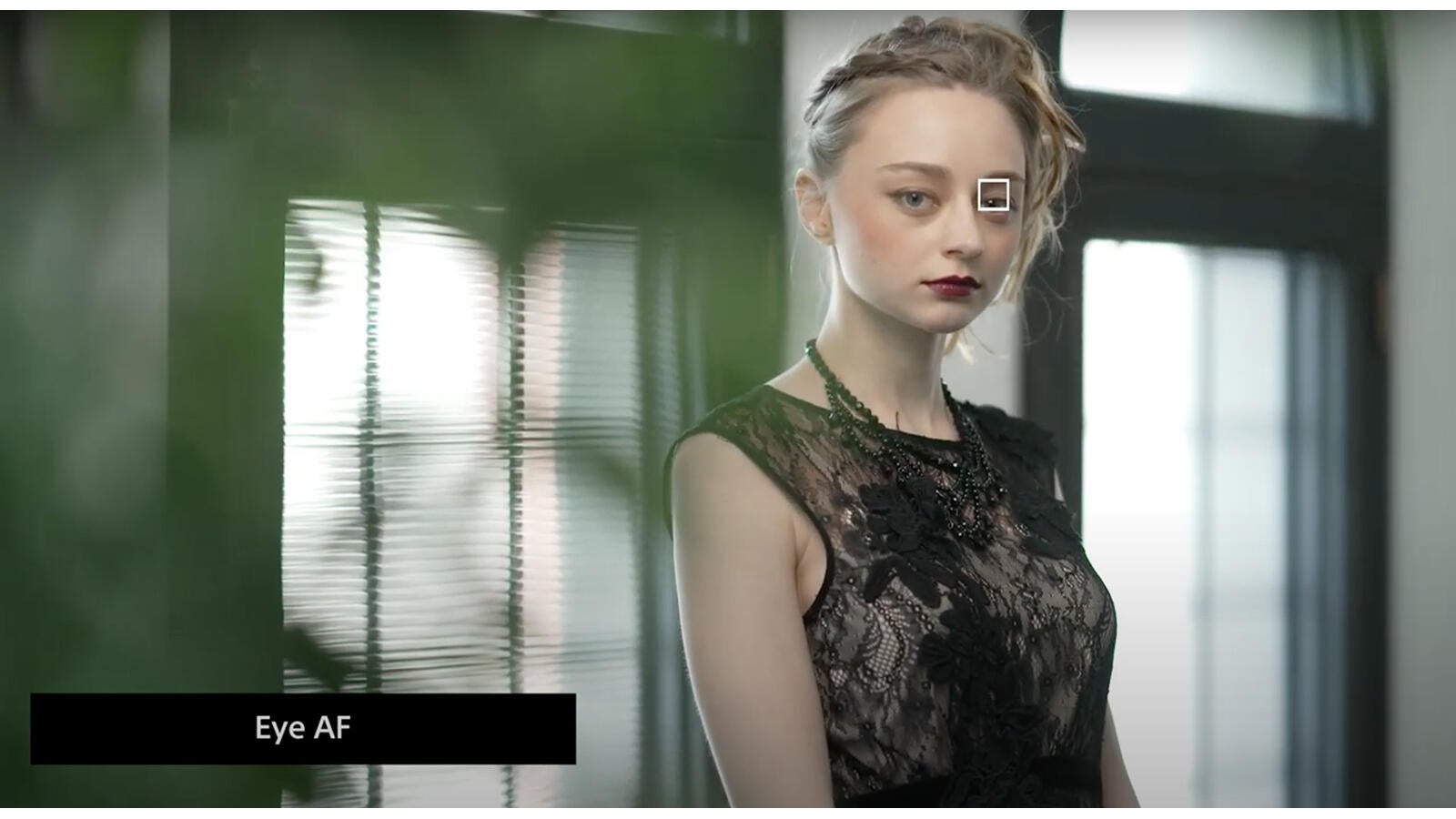 Eye detect is now supported along with face detection. When the Focus Area is set to Flexible Spot or Zone, the focus area frame can now be moved using touch operation.
AF transition speed and AF subject shift sensitivity can now also be assigned to assignable buttons.
In Cine EI mode, face/eye detection AF performance has been improved when shooting in S-Log3.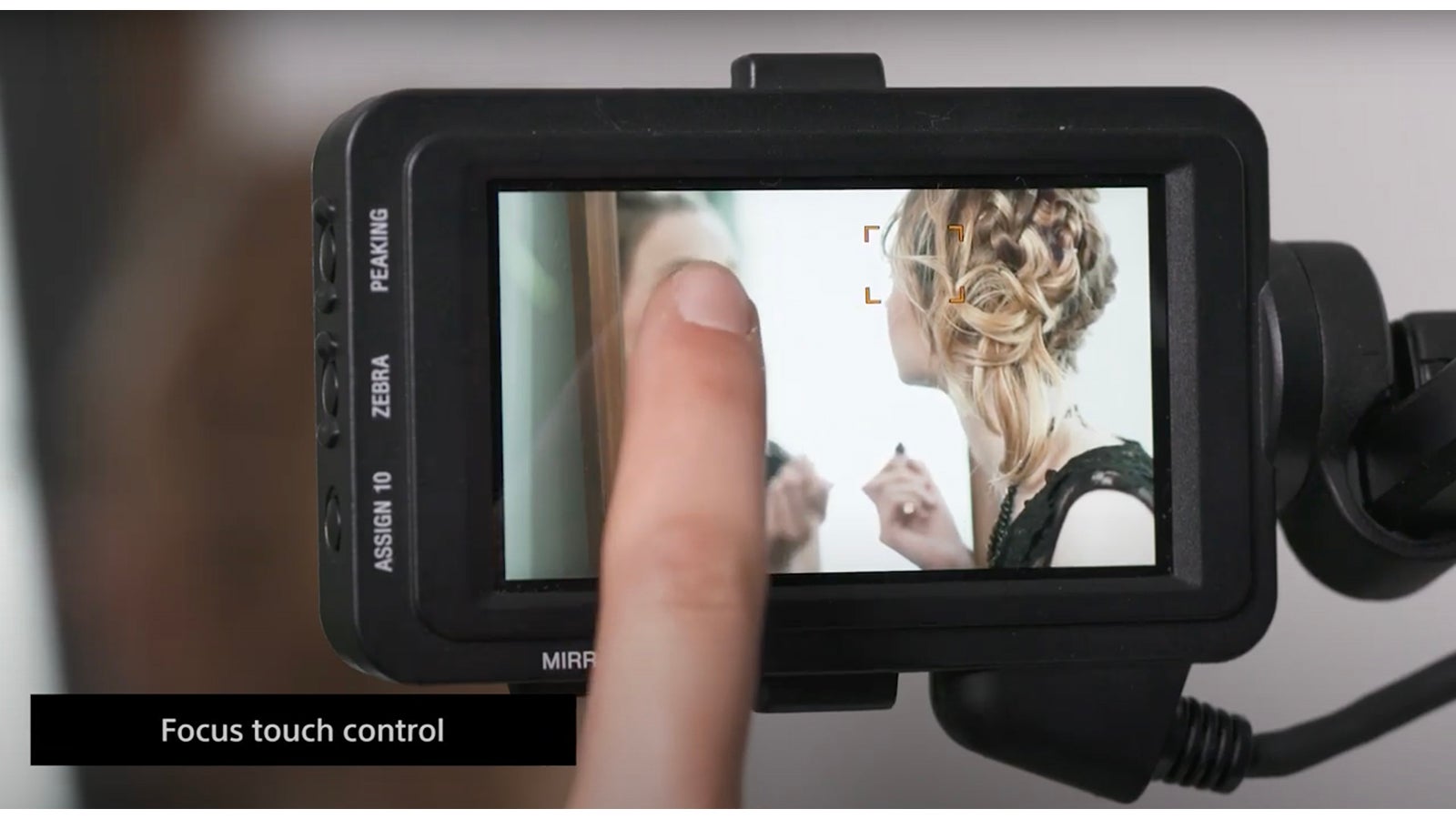 With Version 2.0 is that you can now do touch screen focus control. Previously you had to move a box around using the small joystick.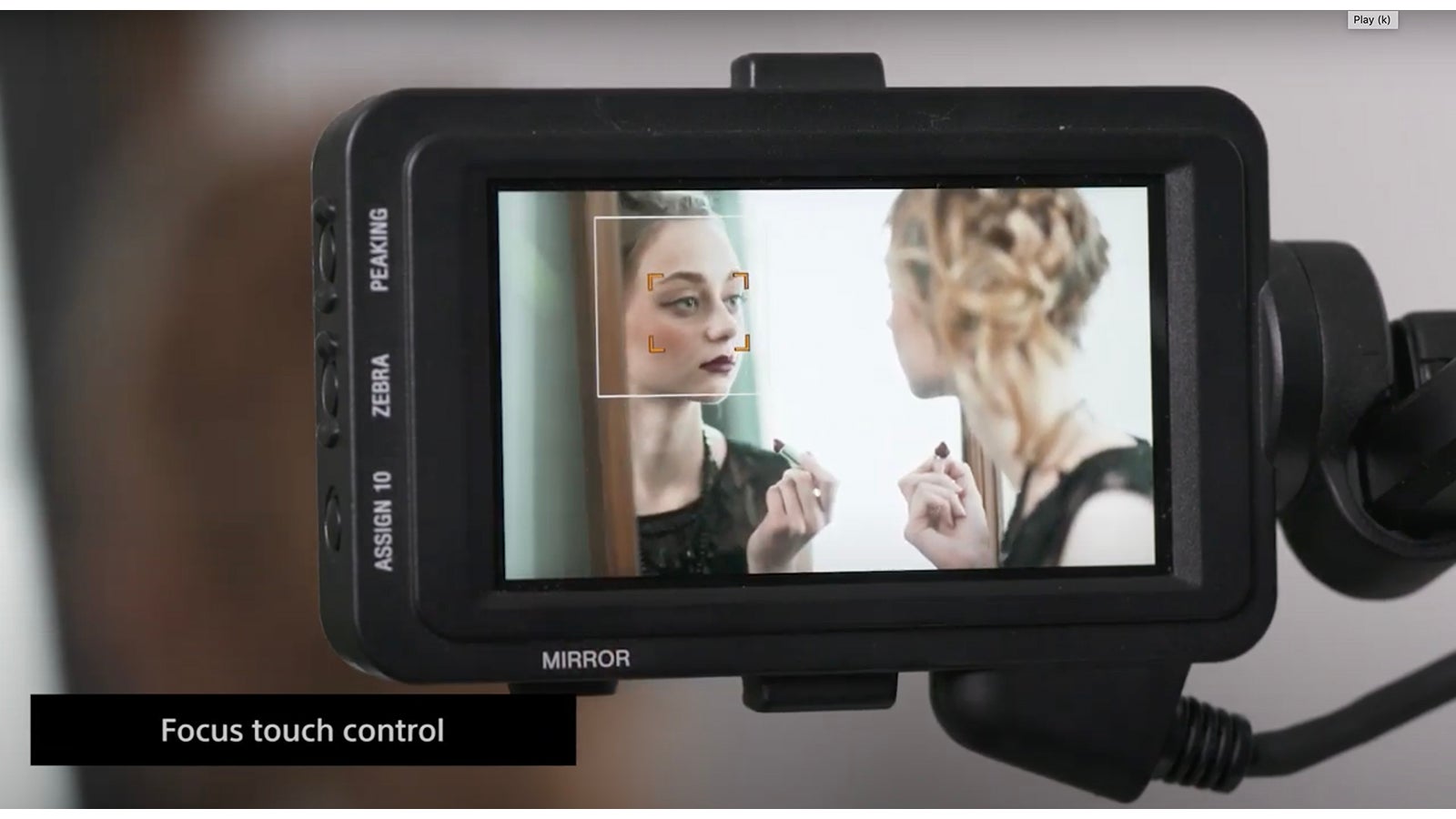 Now you can just touch on the screen to focus. This is very similar to how touch focus works on some of the latest Canon cameras.
Touchscreen Menu Operation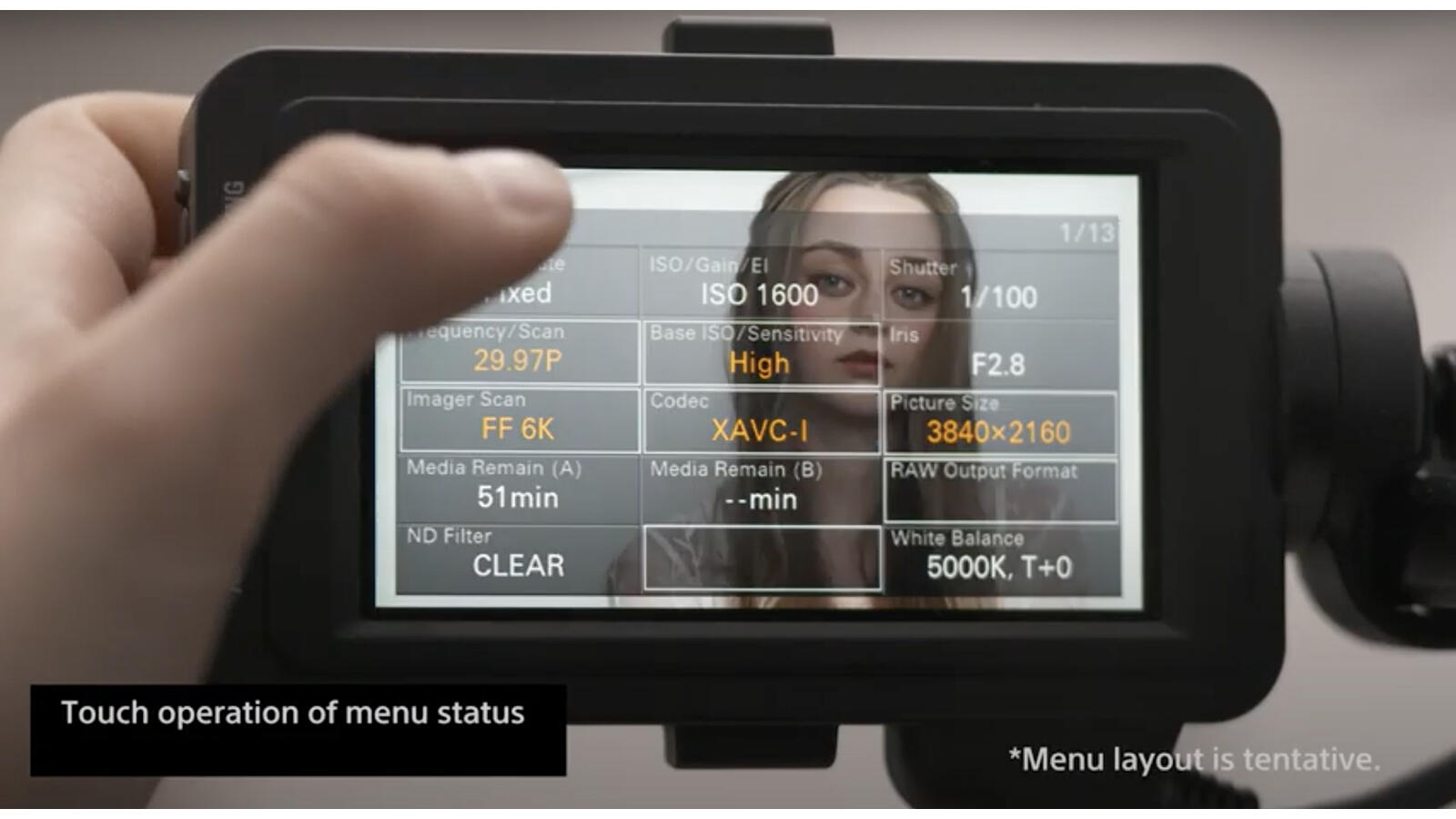 Some settings can now be changed directly from the status screen. Items can be selected using the multi-function dial, multi selector, or by touch operation.
Any item that is orange can be changed simply by touching on the screen. This allows you to make quick changes to key parameters that you change on a regular basis.
Items that can be changed on the Main Status window include:
Base ISO/Sensitivity
Codec
Frequency/Scan
Monitor LUT
Picture Size
Shooting Mode
Simultaneous Recording
4K & HD (Sub) Rec
Proxy Recording
Picture Cache Rec
Unfortunately, it doesn't appear that you can change the white balance, ISO/Gain, ND, shutter, or Iris using the touch screen while you are on the Main Status menu.
On the Camera Status window, you can change:
On the Audio Status screen, you can adjust:
Source Input for all four audio channels
Audio Input Level
HDMI Output Channel
Headphone Out
Monitor CH
Wind Filter
Reference
On the Output Status screen you can adjust:
SDI/HDMI Output Signal
Info Display On/OFF on all outputs
Color Gamut on all outputs
Monitor LUT
VF LUT
It is good to see Sony do this because let's be honest, no one likes dealing with endless Sony menus to make changes.
6G SDI output support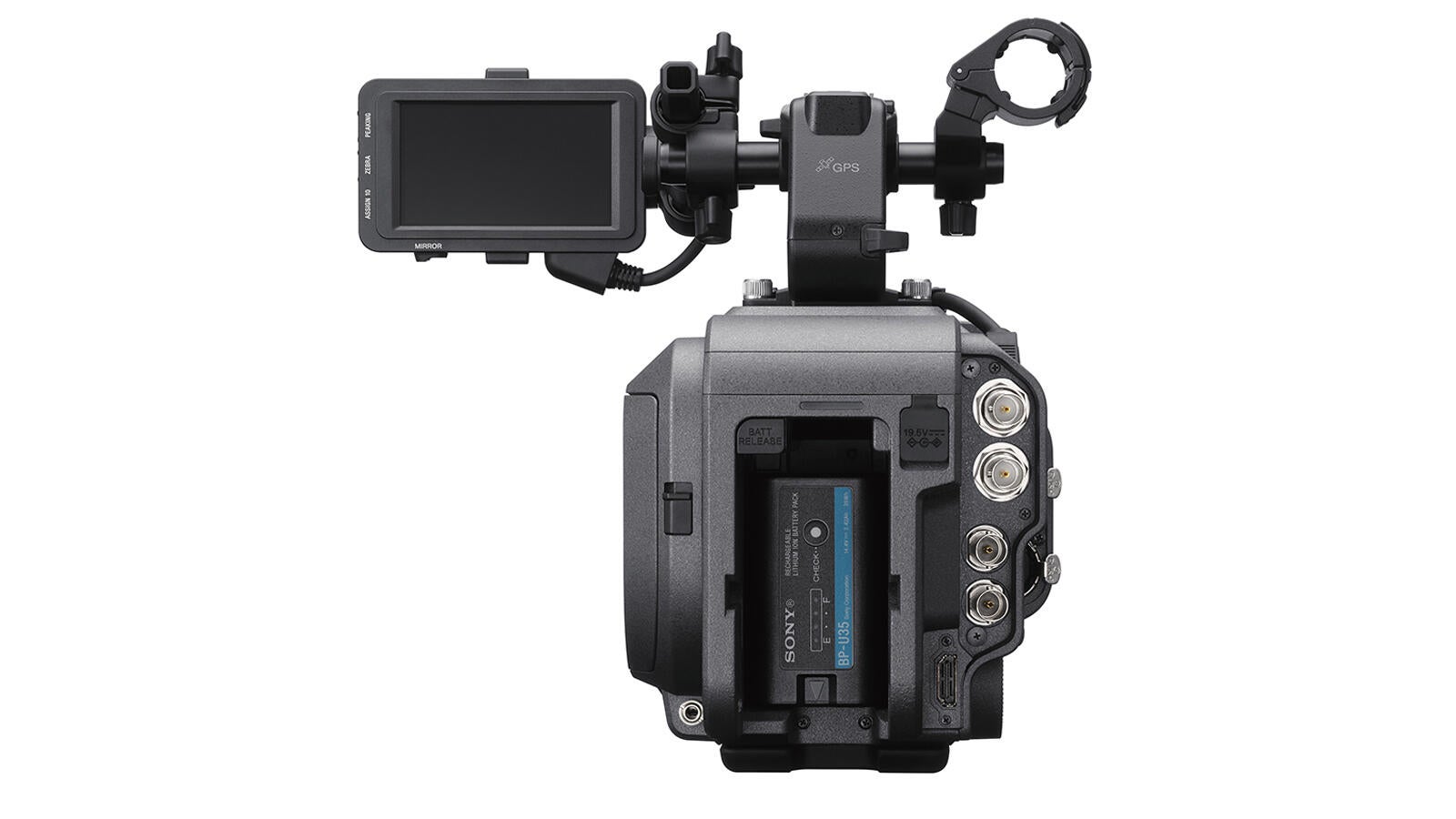 4K/QFHD resolution signals can now be output from the SDI OUT connectors when the system frequency is set to 29.97, 25, 24, or 23.98.
Why is this important? Well, previously with the FX9 you couldn't output UHD at 23.98p, 25p, or 30p.
For outputting UHD, you were previously limited to only 50/60p as only 12G-SDI was supported.
Image quality improvements in S35 2K imager scan mode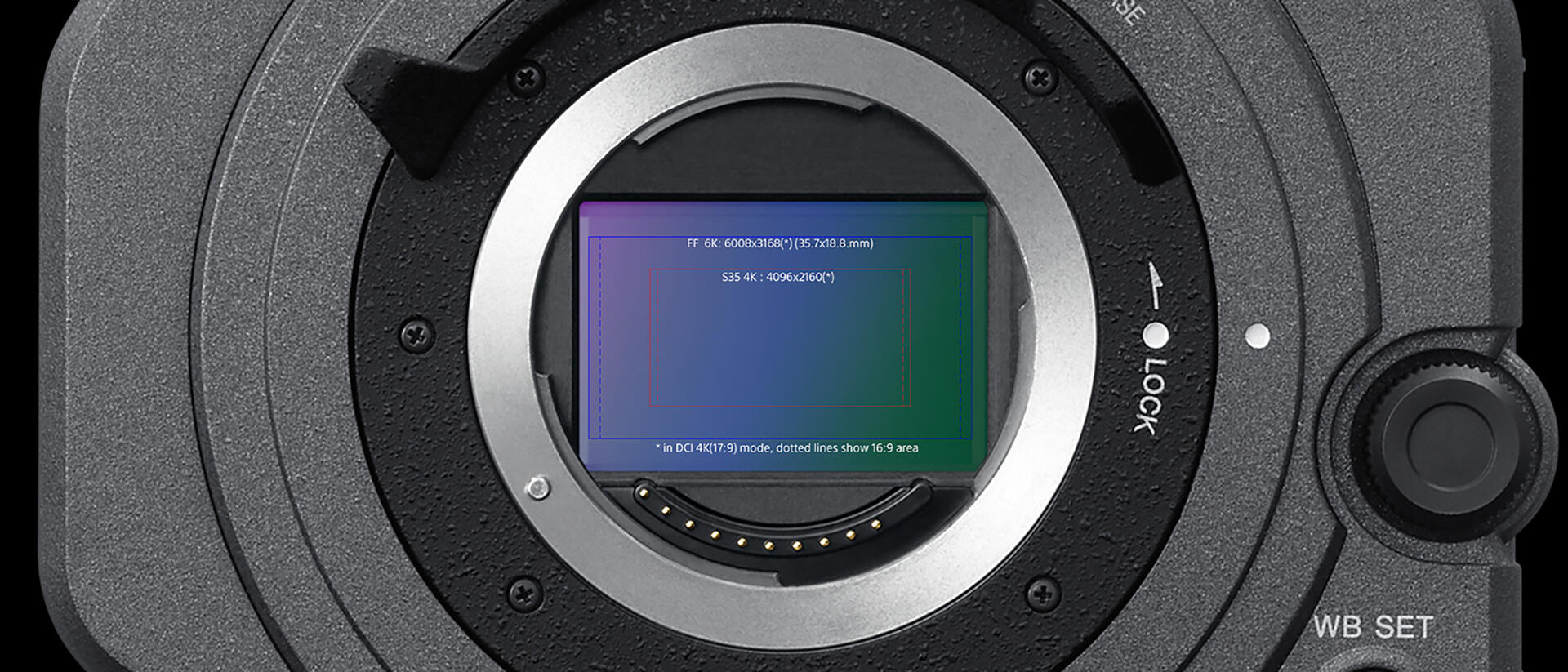 Sony claims that the image quality has been improved for when Rec Format >Imager Scan Mode in the Project menu is set to S35 2K.
Added frame rate options for Slow & Quick Motion
150fps and 180fps options have now also been added for the frame rate when Rec Format >Imager Scan Mode in the Project menu is set to FF 2K.
The FX9 will be able to record internally HD422/XAVC-I/XAVC-L 4:2:2 10-Bit at up to 180fps in full-frame or S35 modes
Audio function improvements
A wireless microphone can be used by inserting a portable wireless tuner in the wireless receiver insertion slot of an XDCA- FX9 (optional). The following two models of portable wireless tuners are supported:
— URX-S03D UHF Synthesized Diversity Tuner
— DWR-S02DN Digital Wireless Receiver
This means you can put in something like Sony's DWR-S03D 2-Channel Digital Slot-In Wireless Receiver and effectively run four channels of audio by also utilizing the two onboard XLR inputs as well as two radio mics.
Now, despite the slot on the XDCA-FX9 being a standard SuperSlot, there isn't any compatibility with other brands of drop-in SuperSlot dual-channel receivers. If you have a Lectronsonics SuperSlot dual-channel radio mic receiver it won't work.
USB tethering support
A smartphone can now be connected via a USB cable to an XDCA-FX9 (optional) that allows the FX9 to connect to the internet using a smartphone.
Iris T value support
The iris indicator now displays T-stop values when a lens that supports T value display is attached.
Password security enhancements
Passwords used for basic authentication now must be 8 characters or longer and contain at least one alphabetic character and one numeric character, respectively.