Atomos and Sigma are today announcing RAW recording over HDMI with the fp mirrorless camera and Atomos Ninja V HDR monitor-recorder.
Together the fp and Ninja V will record Apple ProRes RAW at up to DCI 4Kp24 or UHD 4Kp30 directly from the camera's full-frame sensor. It will also be the world's first mirrorless camera to record RAW over HDMI video in HD at 120fps.
The Sigma fp joins the Nikon Z6, Z7, Panasonic S1H and Z Cam E2 in a growing list of cameras that can output RAW over HDMI.
Of the list, the Sigma fp is the smallest camera, combined with a full-frame sensor and the ability to record up to 120fps in HD, makes it quite an interesting package.
It is also quite versatile with lens choices, with a native L-mount that can be easily adapted to other mounts.
With SIGMA joining the Atomos RAW over HDMI family we now have an exciting option for filmmakers to shoot Apple ProRes RAW with a tiny full-frame camera that also excels in 120fps high frame rate shooting. This camera brings SIGMA's unique approach to the photo industry into video and we are happy to be innovating together with them to enable the fp to shoot the most versatile RAW codec available. The Atomos Ninja V, SIGMA fp and ProRes RAW open up a whole range of creative opportunities for our customers and I can't wait to see what users can do with it.

Atomos CEO, Jeromy Young
The Ninja V can also record 422 ProRes and DNx video up to 4kp29.94 and 120p119.88 from the standard 8-bit HDMI output of the Sigma fp.
SIGMA HOT SHOE UNIT HU-11
ProRes RAW recording requires the free SIGMA V2.00 firmware update for the fp available today, and the free AtomOS update for Ninja V which will be available in Summer 2020
Dealing with ProRes RAW files
ProRes RAW is supported in Final Cut Pro X, Adobe Premiere Pro and Grass Valley Edius, along with a collection of other apps including ASSIMILATE SCRATCH, Colorfront and FilmLight Baselight.
The addition of Premiere Pro support only came last month. Windows users will need to install the Apple ProRes RAW plugin.
This is pretty straight forward in FCPX. The first thing you need to do to make use of the full dynamic range of the original video available in the working color space is to change the library color-processing setting to Wide Gamut HDR. When color processing is set to Wide Gamut HDR, the built-in camera LUT does not apply tone mapping and preserves the full dynamic range for color correction and effects.
Once you have done this you can drop your ProRes RAW material into a project. You then need to go into your Information Tab and here you can see your ProRes RAW controls.
The Raw to Log Conversion setting in the Info inspector applies custom log functions created by different camera vendors so that you can color correct
your ProRes RAW files as log video. Because ProRes RAW files contain metadata that identifies the camera manufacturer, Final Cut Pro can apply the correct log function (such as Canon Log 2, Panasonic V-Log, or Sony S-Log3) during import.
You can also manually adjust the RAW to Log Conversion setting in the General, Extended, or Settings view of the Info inspector.
Now, you don't have to do it this way. There are three primary ways to use ProRes RAW with Final Cut Pro in your post-production workflow:
• Using Log Conversion with Built-in Camera LUTs
• Using Log Conversion with Custom LUT Effects
• Grading Directly Without LUTs
Unlike most traditional RAW workflows, with ProRes RAW there aren't any settings to change white balance and ISO. If you want to make changes to exposure and color you can by just using the in-built color tools in FCPX.
Pricing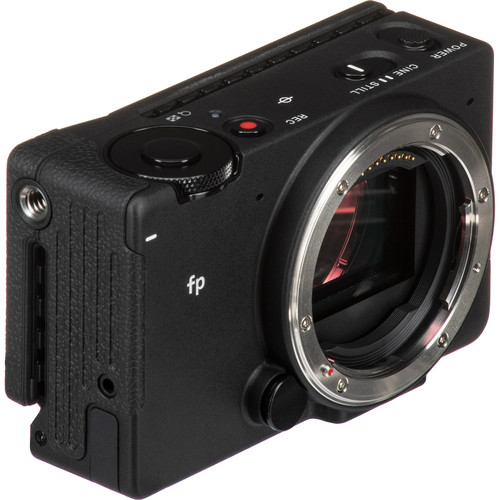 Sigma fp – currently available for $1,799 USD, normally $1,899 USD
Atomos Ninja V 5″ 4K HDMI Recording Monitor – currently available for $499 USD, normally $695 USD, save $196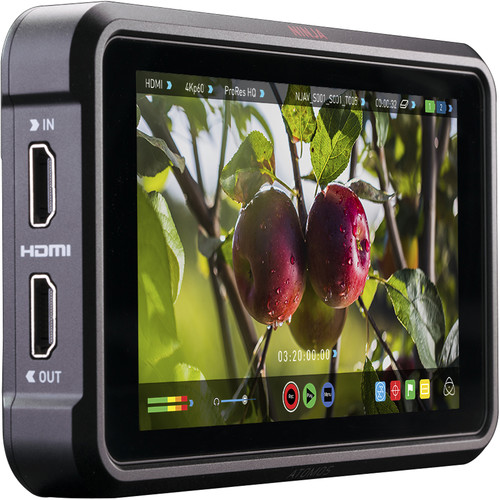 In addition to the two main components, you will also need to factor in SSD media and other mounting accessories.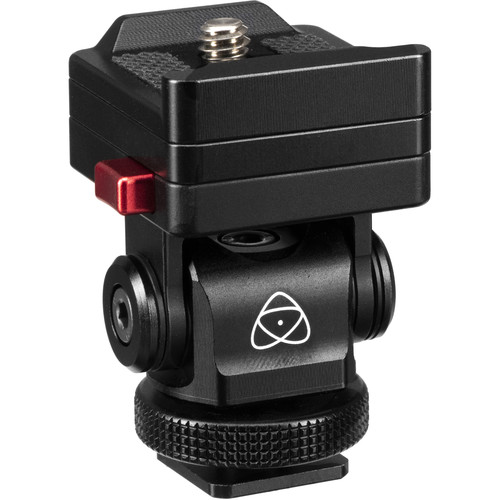 Have you tried the Sigma fp? let us know your thoughts in the comments below or in the Newsshooter forums.