eMotimo has released a kit that integrates their motion control system with a Dana Dolly. It looks like a nice option for those who already have a Dana Dolly.
4-Axis Control
The eMotimo Spectrum ST4 provides control over 4-axis and is capable of supporting up to 15lbs. A motor integrates onto the Dana Dolly to provide movement on the slide axis, which is belt driven. The pan & tilt control is provided directly from the motion control unit. Using the eMotimo Fz motor will allow the system to also control the focus point.
The integration kit includes two belt clamps and 12 feet of timing belt. The clamps attach to the two ends of the Dana Dolly and a motor is connected to the main ST4 unit.
Setting and controlling the unit is done by the included wireless PS4 controller.
Automation
The Spectrum ST4 has a number of programs which you can use to easily set up the unit including parallax loops & push/pull moves, the example below combines a parallax move with an additional focus pull.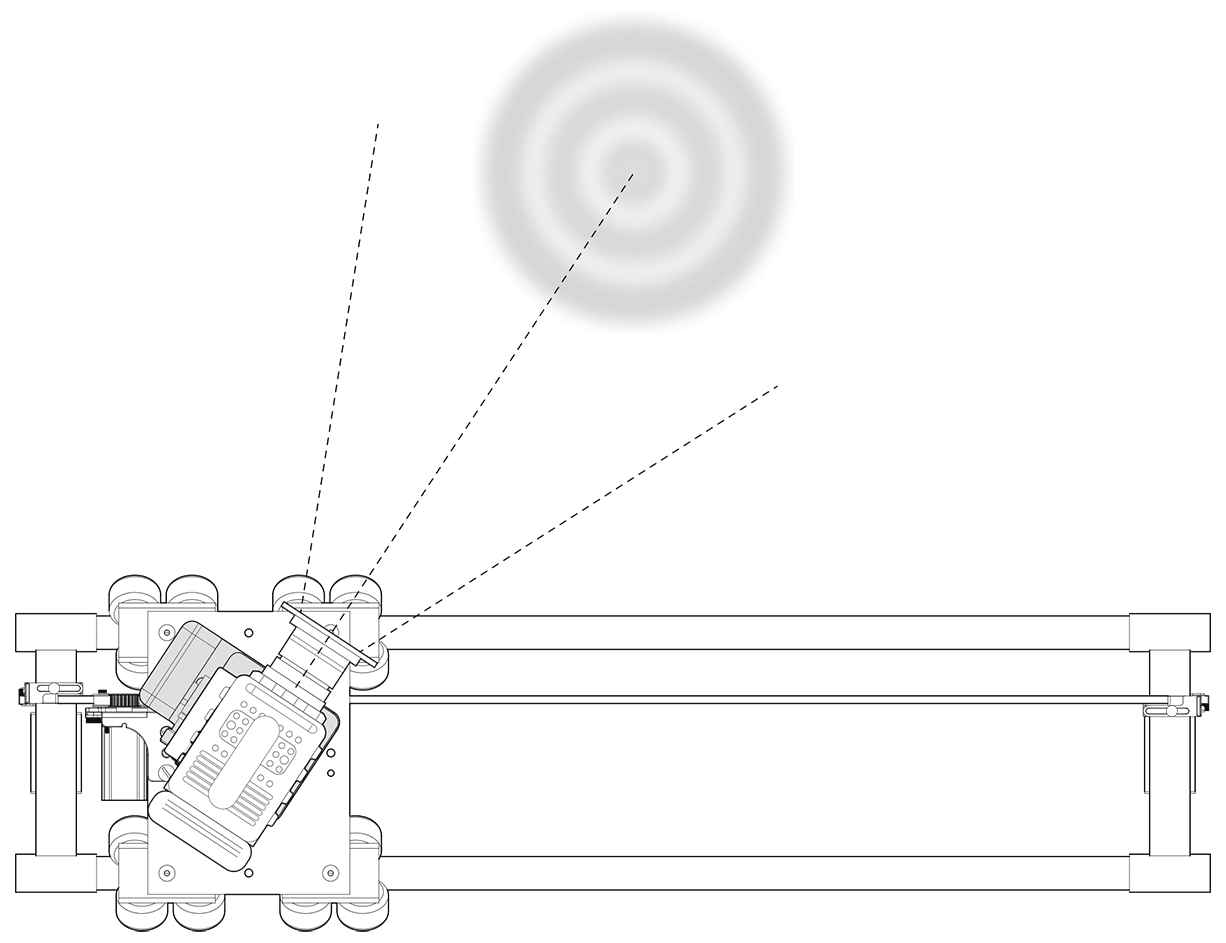 Specs
4 axis Controller (Pan/Tilt/M3/M4). Typically Pan/Tilt/Slide/Focus.
Spectrum Size: 7.4 x 7.3 x 5″ (18.7 x 8.5 x 12.7 cm)
Camera support capacity: 15 lbs (6.8 kg)
Weight spectrum ST4: 4.5 lbs. (2.04 kg)
Weight of Integrated LPlate with Fz Motor: 1.5 lbs (0.45 kg)
Weight of Dana Dolly Integration Kit: 3.25 lbs (1.6 kg)
Max Pan speed: up to 180 degrees/second
Max Tilt speed: up to 75 degrees/second
Max Slider speed: 1 foot/second
Power: 10.8 – 25.0VDC. 3.5 Amps or V-Mount Battery
Operation Temperature: -22 to 122°F (-30 to 50°C)
Pricing & Availability
The kit comes with everything you need except for the Dana Dolly & a ball adaptor. The Spectrum ST4 can also be used on a tripod to provide pan, tilt & focus control.
The eMotimo Spectrum ST4 and Dana Dolly integration kit costs USD$3,499.
For existing owners, the Dana Dolly integration kit alone costs $429.
1) spectrum ST4 4-axis motion control unit + wireless PS4 controller
2) Dana Dolly Integration kit and motor
3) Heavy Duty L-bracket (camera / Fz motor mounting)
4) eMotimo Fz (focus) Motor
5) IDX V-mount battery plate
6) microSD Card/Instructions/Spare dongle
7) Quick Release Clamp for spectrum mounting to Dana Dolly (requires 3/8-16 Stud on Dana Dolly carriage – recommend Half Ball Adapter)
8) Heavy Duty 24V AC power supply
9) Camera trigger cables for most Canon, Nikon and Sony cameras