RØDE Microphones has announced a new cable management product called MicDrop.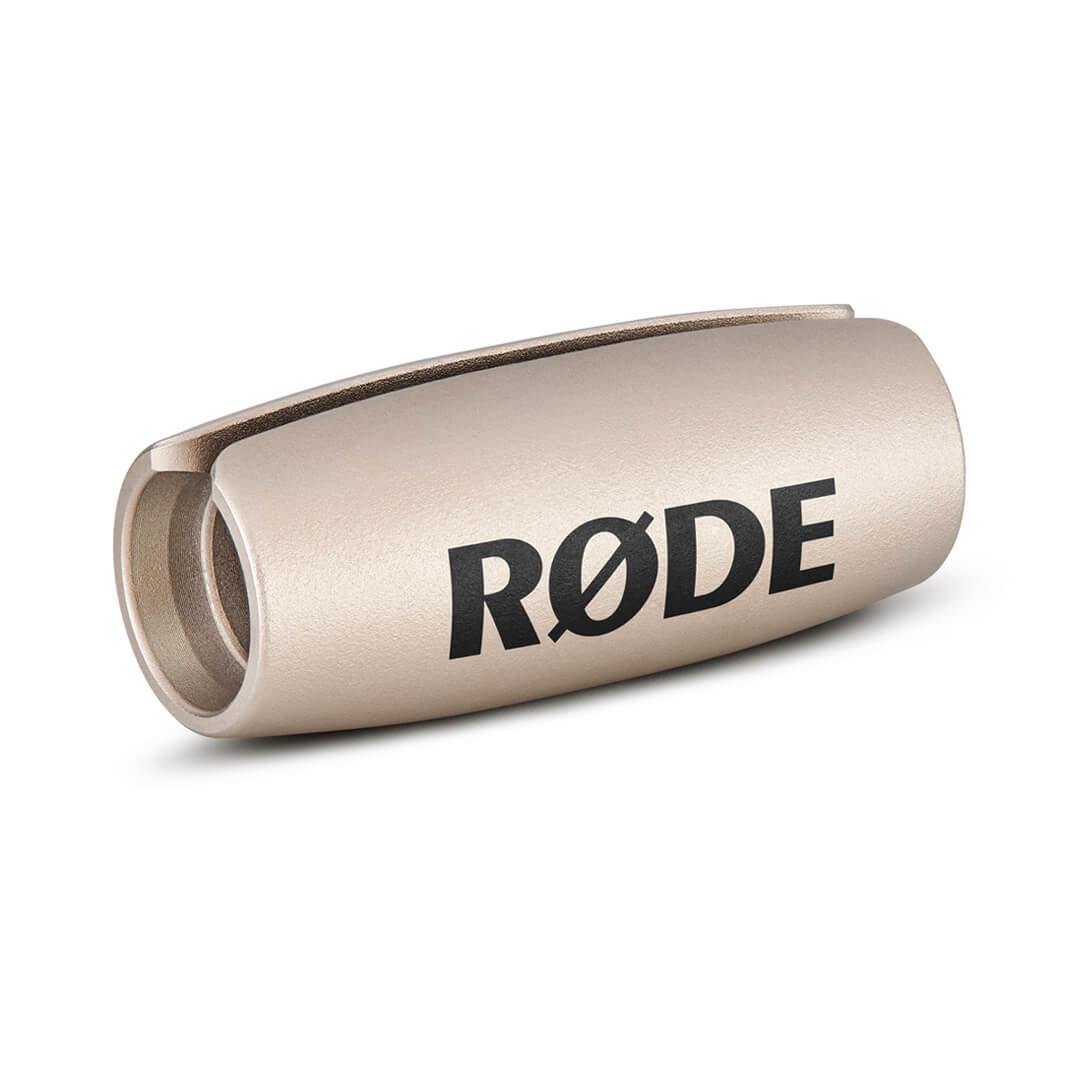 The MicDrop is essentially a small weight that you attach to a cable with an open slot so you can quickly drop the cable through clothing.
It's made from brass with a satin nickel finish and weighs 32g and has dimensions of 35 x 15 x 14.8mm. After connecting to your device, you can quickly remove the MicDrop.