The highly anticipated LS 600d Pro is officially released today. Seems Aputure has a new release every 3-months in 2020. This LS 600d Pro is the brightest flagship light in the Aputure Light Storm COB product line. The fixture is equipped with a very bright 600W COB LED. Aputure states the 600d Pro is one of the brightest point source LEDs on the market. With only a 720W max power draw, the light is able to approach the brightness of 1200W HMI at only a fraction of their total energy consumption, This means you can power more than one from a single household circuit.
With a 720w power draw the 600d Pro can take advantage of mobile power with large capacity 14.4V, 26V, and 28.8V V & Gold Mount batteries.
The 600d Pro's battery plates also include a charging function. This makes the fixture more convenient if you go from battery to shore power. Nothing like topping off without dismounting the battery.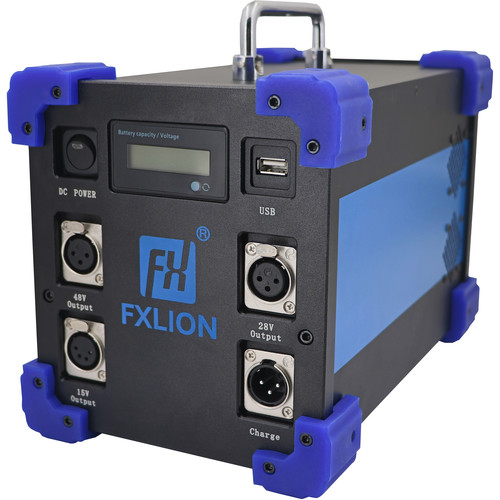 For longer run times with battery power, the control box is capable of accepting 48V (15A) DC power via 3-pin XLR, allowing it to be powered via power stations or block batteries.
The LS 600d Pro's weather-resistant design renders it capable of withstanding inclement weather conditions like light rain and water spray.
LS 600d Pro
LS 600d Pro Lamp Head
LS 600d Control Box
LS 600 Series Hyper Reflector
LS 600 Series 5-Pin Weatherproof Head Cable (3m)
Neutrik powerCON AC Power Cable (6m)
VA-Remote RC1+
Lightning Clamp
LS 600d Pro Rolling Carrying Case
Photometrics
| | | | | |
| --- | --- | --- | --- | --- |
| Distance | | 1m | 3m | 5m |
| Bare Bulb (105°) | Lux | 22,150 | 2,600 | 1,020 |
| Hyper- Reflector (55°) | Lux | 98,500 | 8,500 | 3,000 |
| F10 Fresnel (Flood 45°) | Lux | 89,200 | 11,440 | 4,260 |
| F10 Fresnel (Spot 15°) | Lux | 224,200 | 29,300 | 10,580 |
The 600d is a fixture made to weather any environment, with an IP54 design, both the lamp head and control box are both weatherproof, with dust and water resistance. With a Bowens Accessory mount and slanted yoke, the 600d leaps ahead as an adaptable light source that is not only incredibly bright, but incredibly easy to modify with tools like the F10 Fresnel, which intensifies its output even further.
The light also has a myriad of wireless control methods, including Aputure's 2.4GHz remote, the Sidus Link mobile app, and for the first time in Aputure history, built-in wireless DMX control.
LS 600d Pro Key features
29,300+ lux @ 3m with the F10 Fresnel
8,500+ lux @ 3m with the Hyper-Reflector
Comparable to a 1200W HMI or Joker 800
0-100% Stepless Brightness Control
CRI≥96, TLCI≥96, SSI (D55): 72
Dust & Light Rain Weather-Resistant
Multiple Control Methods: 2.4GHz Remote, Sidus Link Bluetooth App Control, Built-in Wireless DMX, Art-net, Ethernet, 5-Pin DMX512 In & Out
Dual Battery Plate Power Supply Supports Multiple Voltages up to Half or Full Power (14.4V / 26V / 28.8V)
Can Achieve Half Output with 2x V-Mount / Gold Mount Batteries (14.4V/15A, 26V/8.5A, 28.8V/7.5A)
Can Achieve Max Power with 2x V-Mount / Gold Mount Batteries (26V/18A, 28.8V/16A)
Can Charge V-Mount / Gold Mount Batteries When Plugged into AC Power (14.4V / 26V / 28.8V)
Supports 48V DC Input Power @ 15A, Including Battery Power Stations & Block Batteries (3-Pin XLR)
Optimized LS 600 Series Hyper Reflector for Increased Output
Accepts Bowens Mount Light Modifiers
Curved, Handbrake-Locking Yoke with 360° Rotation • Dual Junior/Baby Pin for Easy Mounting
Separate Control Box for a Lighter Lamp Head
6m Weatherproof Locking Neutrik Power Cable
Built-in Lightning Clamp Quick Release Plate
4 Dimming Curves: Linear, Exponential, Log, S-Curve • 8 Built-in Lighting FX: Paparazzi, Fireworks, Lightning, Faulty Bulb, TV, Pulsing, Strobe, & Explosion
The kit comes with a sturdy rolling case. This will be handy as the unit is heavy.
LS 600d Pro Specifications
Also coming soon is the F10 Fresnel. It's HUGE!
Being a high power fixture also brings the weight up. The LS 600 Pro with control box comes in at 24.5lbs or 11.11kg. The case comes in at 15.5lbs so combined you're looking at around 40lbs.
The Aputure LS 600d Pro is available for pre-order today and retails for $1,890.00 US. The fixture ships on December 10th.