Blackmagic Design has announced new Micro Converter 3G Models. These new versions add features such as 3D LUTs, timecode, and support for 1080p 24,47.95p, and 48p frame rates.
The new Blackmagic Micro Converter 3G models are small and compact broadcast video converters that let you connect and convert HDMI to SDI and vice versa.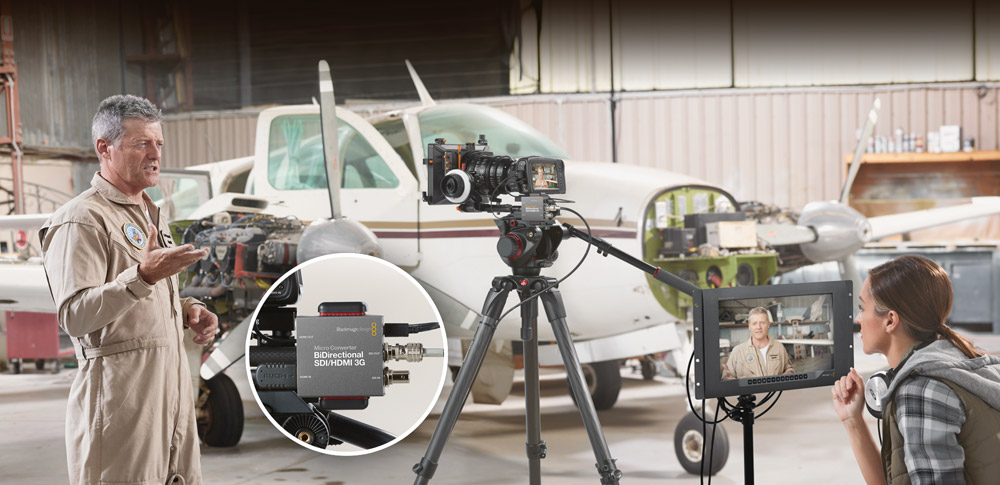 Blackmagic Micro Converters work with both 8 and 10-bit video formats, in RGB or YUV, and in all SD and HD formats up to 1080p60. You also get fully embedded audio and timecode support.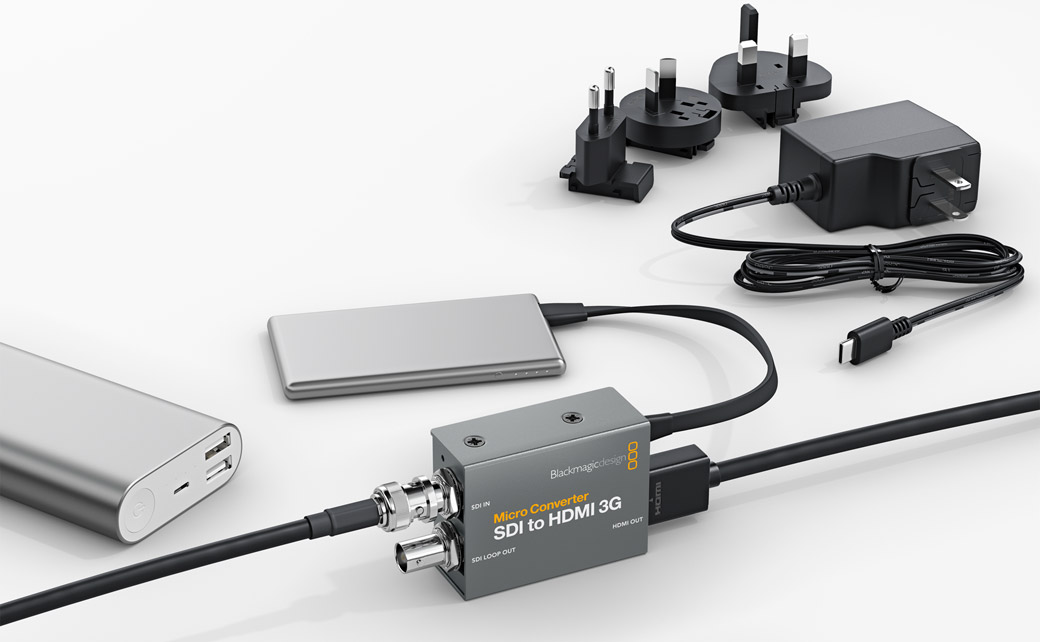 Blackmagic Micro Converters include a USB connection for power, as well as changing settings via the converter utility on Mac and Windows. Because the USB powers the converter, you can even power it from televisions or laptop computers. There are even LEDs for power and video status. You can also buy Blackmagic Micro Converters with an AC power supply including 4 adapters for international use.
Micro Converter SDI to HDMI 3G
This version includes a 17 point 3D LUT for color calibrating any monitor, projector, or television. You can also output a 3D LUT on the SDI loop output. It supports DCI formats and film rates including 1080p24, 1080p47.95, and 1080p48.
Micro Converter HDMI to SDI 3G
This model gives you two 3G-SDI outputs which can be set to level A or level B formats. It also supports video formats including 1080p24, 1080p47.95 and 1080p48.
Micro Converter BiDirectional SDI/HDMI 3G
Blackmagic claims that this is the world's smallest bidirectional broadcast quality converter. It allows you to convert SDI to HDMI and at the same time HDMI to SDI, both in different formats. It also supports camera control protocol conversion, so you can use BMPCCs with SDI live production switchers.
Software for making changes
---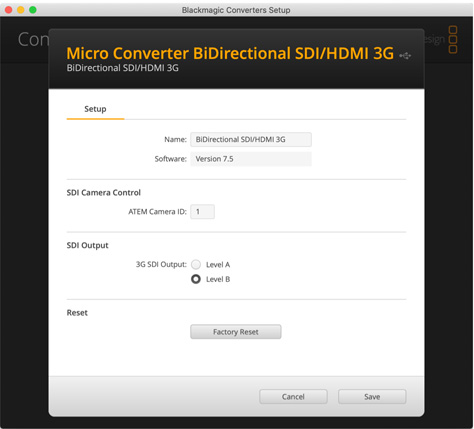 You can change settings and update the converter software with the free converter utility that can be downloaded from the Blackmagic Design web site. This software connects to the USB connection on the Micro Converters and runs on both Mac and Windows computers. You can use the utility to change the converter name, which can be useful for identifying which converter is used for which task. When using the bidirectional converter, you can even set the camera number, so the converter knows when it's being controlled from a live production switcher. You can also select between level A and level B on the 3G-SDI video output.
Monitoring with 3D LUTs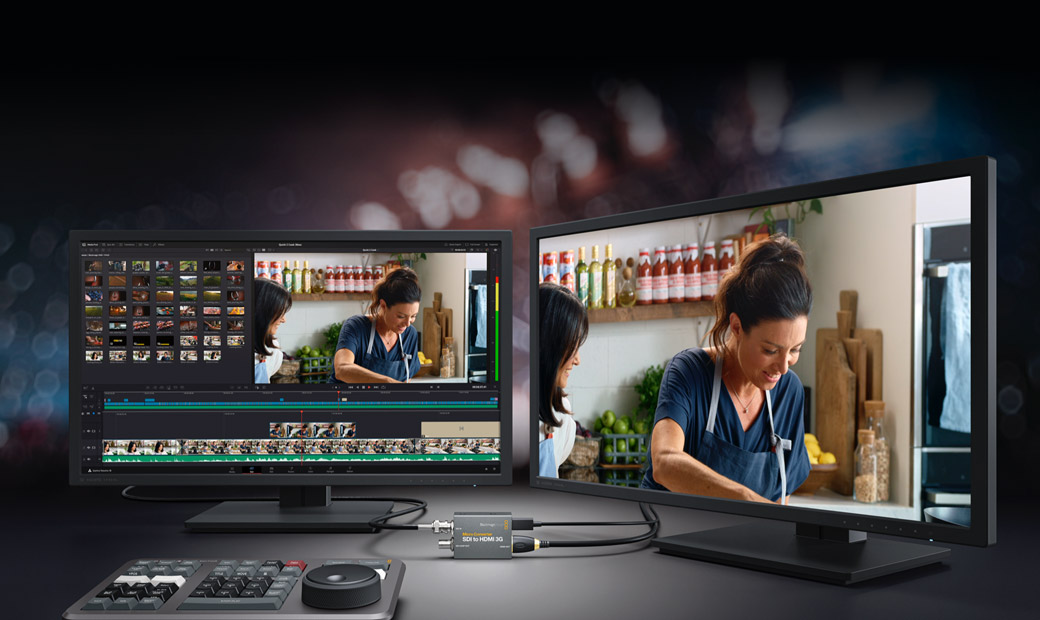 The Micro Converter SDI to HDMI 3G model includes a 3D LUT for color-accurate monitoring. This allows you to custom looks, color and gamma changes in real-time for on-set monitoring. LUTs can also be applied to the 3G‑SDI loop output, allowing you to use the converter as a 3D LUT processor. You can also use 3D LUTs to get a color calibrated grading monitor using a low-cost computer monitor or TV. By using the DaVinci Resolve primary color corrector you can create looks and then save them as custom 3D LUTs.
Convert with Camera Control

The new Micro Converter BiDirectional SDI/HDMI 3G model supports camera control so you can use a Blackmagic Pocket Cinema Camera with an ATEM SDI switcher. ATEM switchers send camera control over SDI, and the converter can translate this to HDMI for the camera.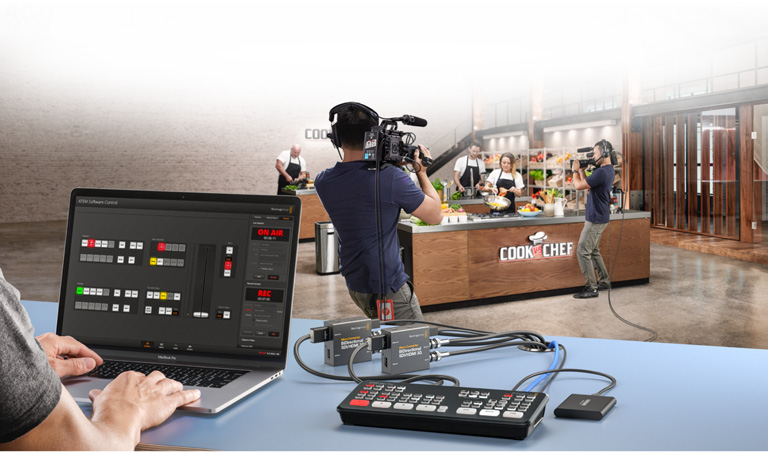 You connect SDI from the converter out to the switcher input, the switcher program out to the converter input, and then the HDMI converter input connects to the Pocket Cinema Camera. You then add a camera number in the converter utility and you'll get control of the camera color corrector, tally, and even remote recording. It even works in reverse and you can connect and control an SDI camera from an HDMI switcher such as ATEM Mini.
HDMI Timecode Support
The new Micro Converter 3G models include support for HDMI and SDI timecode conversion. You can even get full support for timecode in both standard definition and high definition video formats. If you have any HDMI device that supports timecode, you can convert it to SDI and get that timecode into larger broadcast systems.
SDI Re‑clocking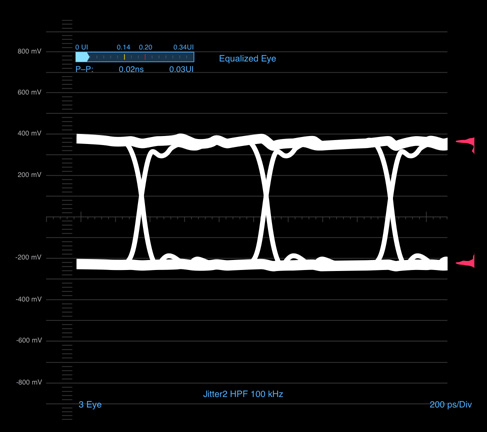 Blackmagic Micro Converters include built-in SDI re-clocking on the 3G-SDI output. The SDI re‑clocking will regenerate the SDI video, reduce SDI jitter and improve SDI eye pattern before the converter sends the signal to other equipment. This allows longer cable lengths because even degraded SDI signals can still be used. Blackmagic Micro Converters also fully comply with SMPTE 259M, SMPTE 292M, SMPTE 296M, SMPTE 424M, SMPTE 425M level A and B, broadcast standards.
Wider Range of Video Standards
Blackmagic Micro Converter 3G models support SDI formats including:
525i59.94 NTSC
625i50 PAL
720p50
720p59.94
720p60
1080p23.98
1080p24
1080p25
1080p29.97
1080p30
1080p47.95
1080p48
1080p50
1080p59.94
1080p60
1080PsF25
1080PsF29.97
1080PsF30
1080i50
1080i59.94
1080i60
2Kp23.98 DCI
2Kp24 DCI
2Kp25 DCI
2Kp29.97 DCI
2Kp30 DCI
2Kp47.95 DCI
2Kp48 DCI
2Kp50 DCI
2Kp59.94 DCI
2Kp60 DCI
2KPsF25 DCI
2KPsF29.97 DCI
2KPsF30 DCI
HDMI video standards include:
525i59.94 NTSC
625i50 PAL
720p50
720p59.94
720p60
1080p23.98
1080p24
1080p25
1080p29.97
1080p30
1080p50
1080p59.94
1080p60
1080i50
1080i59.94
1080i60
Price & Availability
The Blackmagic Micro Converter 3G Models are now available for the following prices:
Micro Converter SDI to HDMI 3G $45 USD
Micro Converter HDMI to SDI 3G. $49 USD
Micro Converter BiDirectional SDI/HDMI 3G $65 USD