Zoom has introduced the new H8 Handy Recorder.
Key features
Customized applications for field recording, music and podcasting
3 distinct interfaces for field recording, music and podcasting
Interchangeable input capsules
12-track simultaneous recording
Four mic inputs and two XLR/TRS combo connectors
Gain control knobs and -20dB pads for each input
Supplied XYH-6 X/Y capsule provides secondary input via a stereo ⅛" Mic/Line In mini phone jack
Phantom power for four main XLR inputs: +12/+24/+48V
Large color LCD touchscreen display
Records directly to SD, SDHC and SDXC cards up to 512GB
Up to 24-bit /96kHz audio in BWF-compliant WAV or a variety of MP3 formats
Auto-record, Pre-record and Backup-record functions mean that you'll never miss that perfect take
Built-in effects, including low-cut filtering, compression, and limiting
Multichannel and stereo USB audio interface for PC/Mac/iPad
Accepts standard AA alkaline or NiMH rechargeable batteries
Over 20 hours of operation with 4 AA alkaline batteries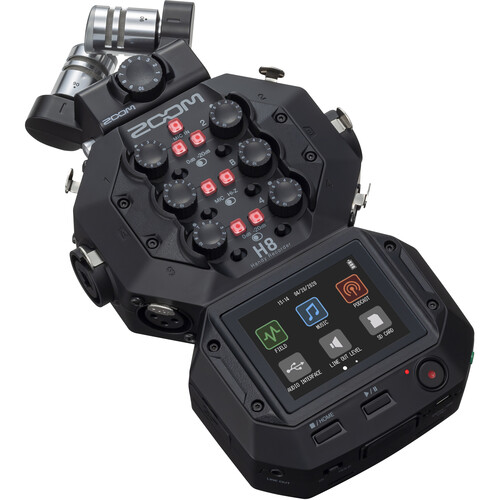 The H8 builds upon the H5 & H6 models, with more inputs, a new module system and new specifically designed interfaces for different situations.
H8 offers 4 XLR inputs with dedicated pad switches and gain control. 2 additional XLR/TRS combo jacks with Hi-Z switches allow you to capture line level signals, microphones, or directly record electric or bass guitars.
Next Generation Capsule System
The H8 is compatible with all of the previously released mic capsules as well as the new XAH-8, VRH-8 & EXH-8 capsules that use Zoom's Capsule System 2.0 that allows up to 4 channels of audio to be added.
XAH-8 Combination XY/AB Mic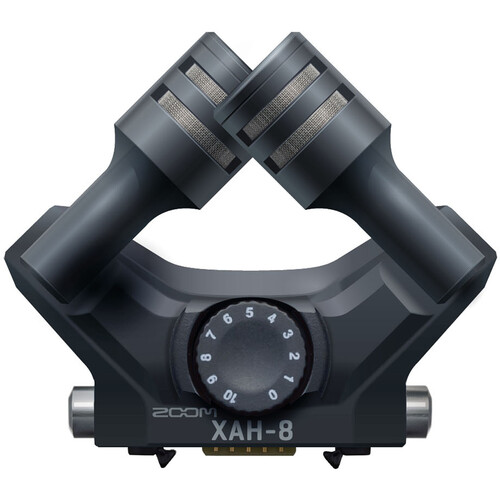 The XAH-8 is an adjustable stereo microphone, with the mics positioned in either a tight X/Y pattern or a wider AB pattern.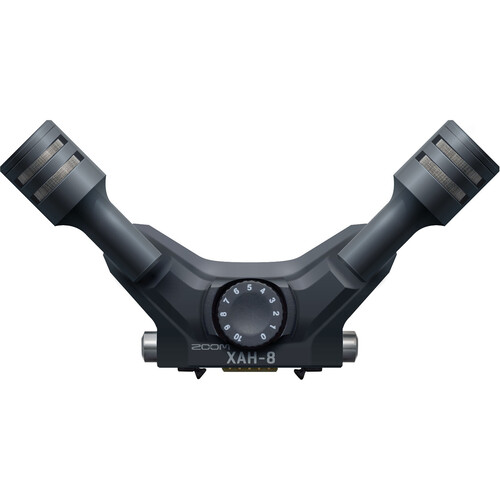 VRH-8 Ambisonic Mic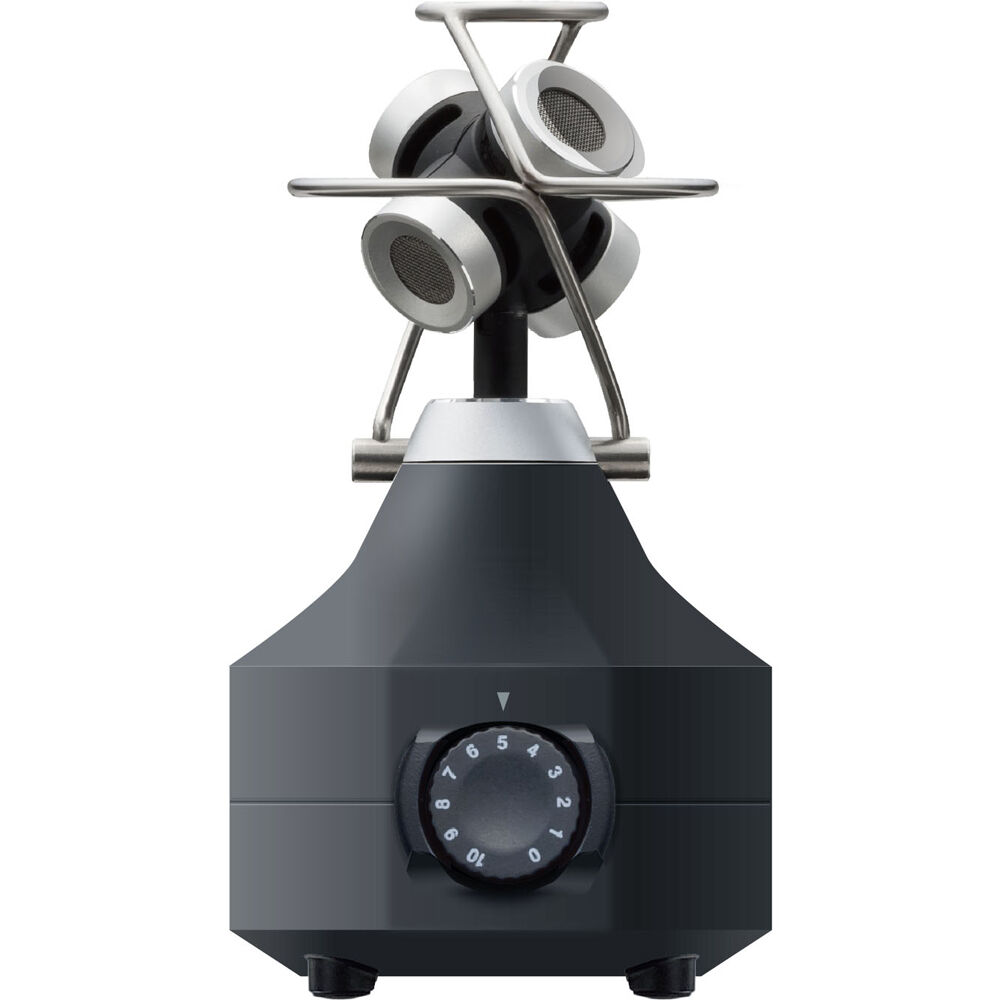 The VRH-8 is an Ambisonic mic capsule that utilizes four condenser microphones to deliver immersive 360 audio recordings. A built-in accelerometer helps ensure the capsule is always perfectly aligned, while the on-board Ambisonic decoder automatically handles the necessary conversions, saving you time in post-production.
EXH-8 Expander Capsule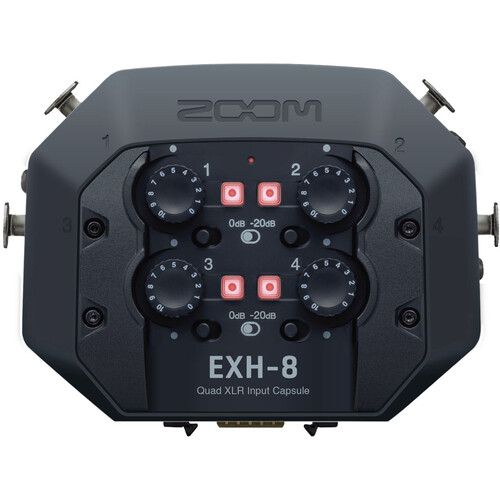 The EXH-8 capsule provides 4 additional XLR inputs, giving you a total of 10. Each additional input has a dedicated gain knob and pad switch. The H8 can also provide phantom power for microphones.
Recording Interfaces
Podcasting
ith four mic channels and two sound pad channels readily available, the Podcast app makes high-quality podcast production easy. Use the 13 pre-loaded sounds or load your own from an SD card to trigger sound effects, music beds, and more from the dedicated Sound Pads.
Music
Record up to 10 input tracks, overdub, mix, and enhance your recordings with EQ and compression, all while the Music app puts important controls such as audio levels, faders, and metering at your fingertips. Plus, you can connect to Zoom's Guitar Lab via USB to access a vast assortment of amps and effects.
Field Recording
Designed for location sound, sound design, conferences, and more, the Field app gives you instant access to large meters for every track, so you can make sure your recordings never clip. It also lets you quickly adjust input type, lo-cut filtering, compression, limiting, the noise gate, and other key settings.
Audio Interface Mode
When connected to a Windows or Mac computer, the H8 can be used as a 12-in/20out USB 2.0 audio interface (up to 24-bit/96KHz). It can also be connected to iOS devices using the appropriate adapters.
BTA-1 Remote Control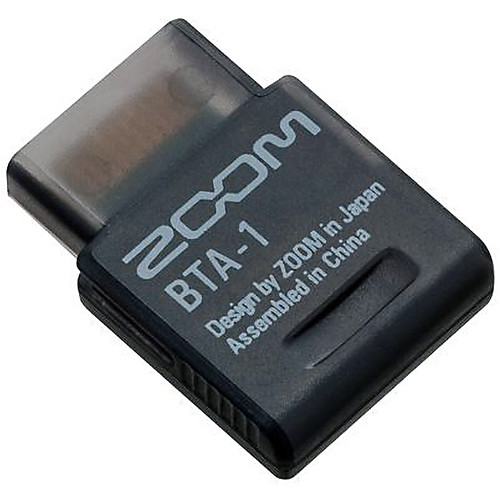 The existing BTA-1 Bluetooth adapter can also be used with the H8 to provide remote start/stop control as and also provides monitor level meters in the iOS app.
Pricing & Availability
The Zoom H8 retails for $399 USD and comes with the recorder, XYH-6 X/Y Mic Capsule, 4x AA batteries & the quick guide.