At Cine Gear 2019, Hive was showing their latest Super Hornet 575-C light. The 575-C is a 550W fixture which now joins the Bumble Bee 25-c, Bee 50-C, Wasp 100-C & Hornet 200-C.
The Super Hornet 575-CTM is an Omni-ColorTM (LED set with 7 distinct color chips) point source LED with the output equivalent a 575 W HMI or 2,000 W Incandescent. Offering full spectrum white light from 1650K – 8000K and fully saturated color. Hive claims it to be the brightest single point source color changing LED Par for entertainment production lighting, producing 158,918 lux at 1m.
Accessories & Light Modifiers
Hive already has a number of lighting modifier tools available for their C series of lights including softboxes, reflectors, Leko mounts, fresnels. In addition to this, they also have various mounting & powering accessories.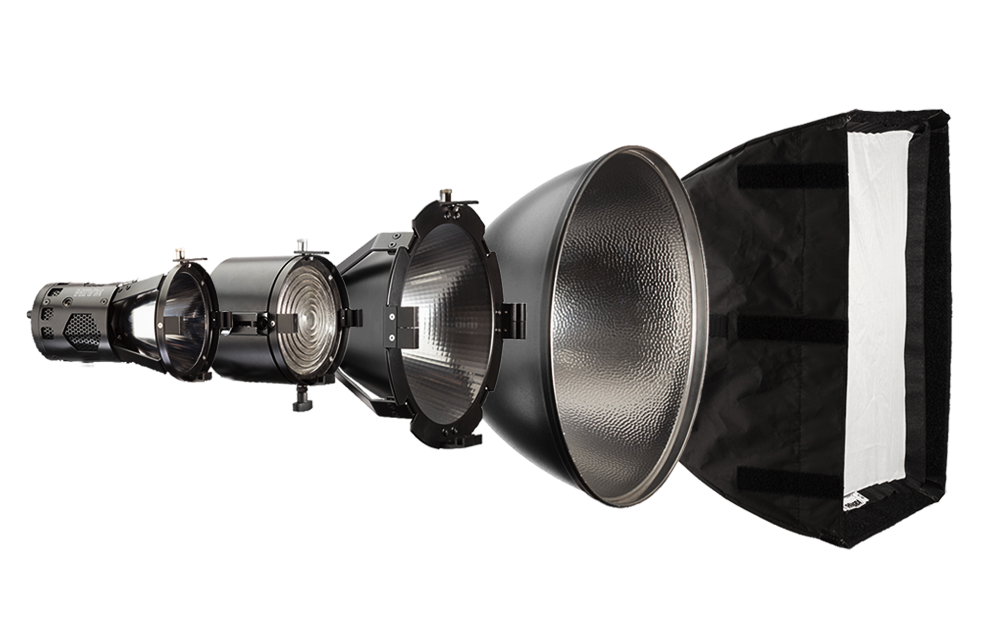 All of the HIVE C series lights have a cylindrical shaped 100mm (4″) diameter which lets them fit all Profoto accessories. This means that the lights are also compatible with hundreds of existing photo accessories from ProFoto, Chimera, Elinchrome, Westcott & more.
App Control
Similar to the other lights in the C series, the 575-C has Bluetooth to be controlled remotely via the free Hive app, 5-pin DMX in & out, or via CMRX.
Pricing & Availability
The Super Hornet 575-C has a retail price of $5,200 USD and is expected to start shipping in Fall.