DJI has just announced a new drone, the Mavic Air. It isn't an update to the Mavic Pro or Spark but a new addition to the lineup. The Mavic Air features foldable arms like the Mavic Pro but is closer to size to the Spark. Let's take a look.
Overview
1/2.3″ sensor
12-megapixel camera
FOV 85° 24mm (35 mm format equivalent) f/2.8
3-axis gimbal, an upgrade over the Spark which only has a 2-axis
4K Video Capture, max 100mbps
Sensors: Forward, Backwards & Downwards
VPS – Visual Positioning System
Up to 4K 30p
21-minute flight time
4km range
Compatible with DJI Goggles
8GB internal storage
USB 3.0 Type-C
430 grams
Available in three colours – Arctic White, Flame Red & Onyx Black
How does the Mavic Air compare to the Spark & Mavic Pro?
To save you searching Mavic vs Mavic Air, Spark vs Mavic Air etc, here's a quick comparison table highlighting some of the important specs.
Just a note that the Spark is currently on sale for $399 & $599 (Fly More Combo).
Field of view
It's nice to see that they have been able to get a wider field of view on the Mavic Air. Many came from the Phantom line which had a 94° field of view which was approximately 20mm (35mm format equivalent).
Mavic Air: FOV 85° 24mm (35 mm format equivalent) f/2.8
Spark: FOV 81.9° 25 mm (35 mm format equivalent) f/2.6
Mavic Pro: FOV 78.8° 28 mm (35 mm format equivalent) f/2.2
32 MP Sphere Panoramas
With the Mavic Air, DJI is introducing a new Panorama mode that will stitch together 25 photos in 8 seconds to create a  create a 32-megapixel sphere panorama.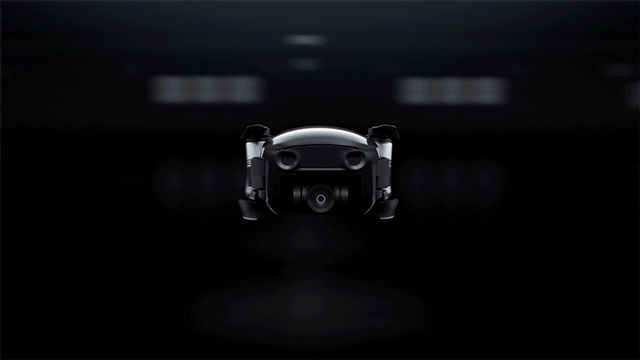 Resolution & Frame Rates
The Mavic Air records 4K video at a maximum bitrate of 100mbps. This is a welcomed change as many see the 60mbps bitrate of the Mavic Pro as too low. We're looking forward to testing out the Mavic Air to see how the footage handles under a real-world grade.
For reference – Spark: 24mbps Mavic Pro: 60mpbs
The Mavic Air can capture footage at the following resolutions:
4K Ultra HD: 3840×2160 24/25/30p
2.7K: 2720×1530 24/25/30/48/50/60p
FHD: 1920×1080 24/25/30/48/50/60/120p
HD: 1280×720 24/25/30/48/50/60/120p
Does it shoot RAW?
Photographers who like to shoot RAW will be pleased to see that the Mavic Air is capable of recording images to DNG files, unlike the Spark which only captures JPG images.
The Mavic Air also introduced a new HDR mode to capture photos in challenging exposures.
Controller in your pocket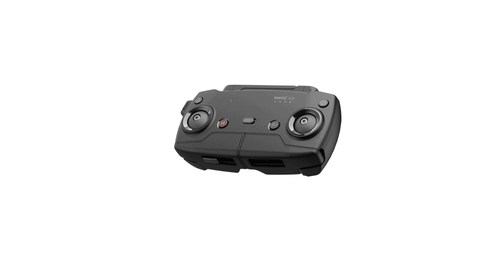 The controller has also had a design change, now featuring detachable control sticks. The sticks pack away into the controller so you don't have to go searching around your bag for them too.
FlightAutonomy 2.0
New autonomous flight technology has been implemented into the Mavic Air allowing the drone to avoid obstacles with more accuracy & precision. This is also thanks to its multitude of sensors (Forward, backward, downward dual-vision sensors & downward infrared sensing system.)
The Mavic air uses Visual Intertial Odometry (VIO) to aid the pilot when flying indoors, keeping the aircraft stable and maintaining its altitude.
Using its Advanced Pilot Assistance Systems (APAS) the drone will also keep flying forwards and backward automatically creating a path around obstacles where other drones would just stop in front of the obstacle.
Accessories
Just like any other DJI drone, a range of accessories and parts are available to compliment your Mavic Air.
Mavic Air Intelligent Flight Battery – $79
Mavic Air Quick-release Folding Propellers – $19
Mavic Air Propeller Guard – $29
Battery Hub – $49
DJI Goggles – $449
If this is your first drone, other accessories you might want to consider are
Micro SD cards
ND filters
Tablet Holder
Landing Pad
Lipo Safety Battery Bags
DJI Care Refresh
It's a fact. Drones go missing, crash, get stuck in trees or lost in the ocean. The DJI Care Refresh service plan covers damage to your DJI drone. Valid for 12 months, the plan covers user error, signal interference, collision & water damage. You will need to send in your damaged drone and can then choose to either repair it or use one of the two replacements at the replacement fee.
DJI Care Refresh for the Mavic Air will cost $89. Replacement fees are yet to be provided.
See the full terms of service point VII. for a list of replacement fees.
Pricing & Availability
DJI is taking pre-orders via their online store with the drone expected to start shipping on January 28, 2018.
DJI Mavic Air Fly More Combo – $999
Will you be ordering the Mavic Air or have some questions about buying your first drone? let's talk in the comments below.